MechWarrior Online Community Warfare Phase II Complete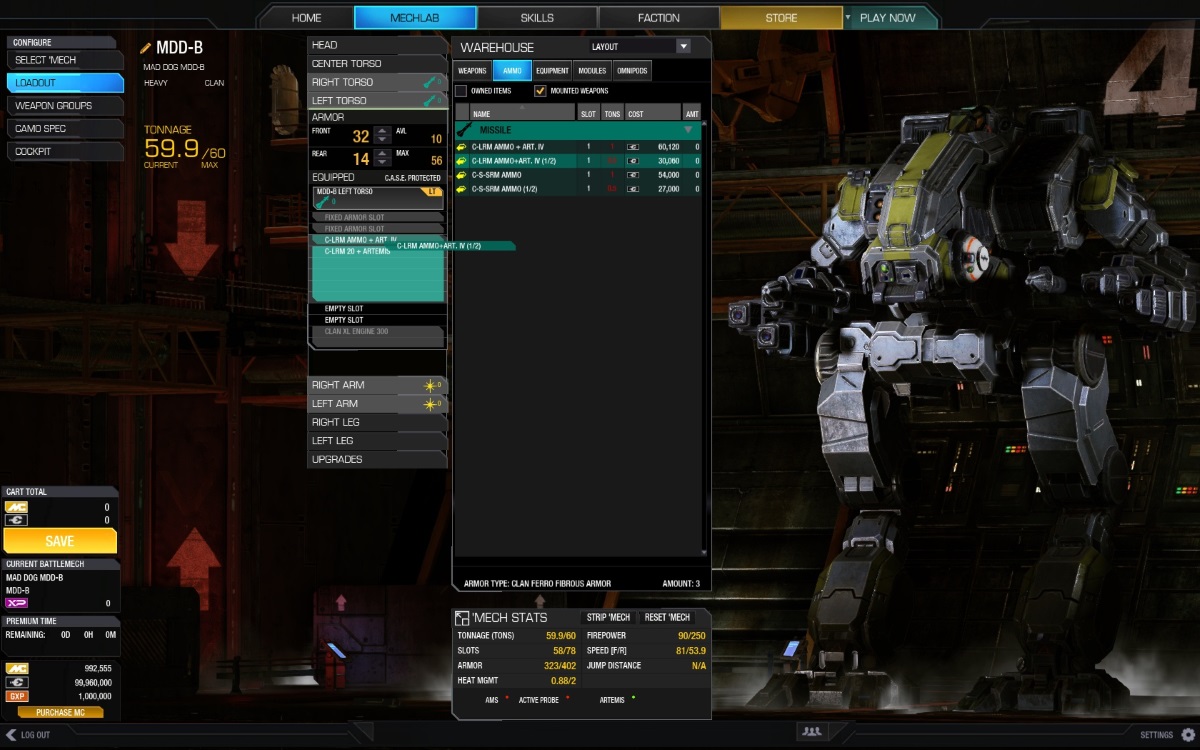 Developer Piranha Games announced today that the popular MechWarrior Online has completed Phase II of development on the Community Warfare feature. Arguably the most important in-game feature, the MechLab, has been completely overhauled and is now live in the free-to-play game (www.mwomercs.com) along with a host of smaller features in today's update.
Recently split with now-defunct publisher Infinite Games Publishing, Piranha Games has been head-down for the better part of the last year, rolling out MechWarrior Online's biggest and most anticipated feature, Community Warfare. The Community Warfare aspect of MechWarrior Online allows fans to experience the clan invasion of the InnerSphere in real-time to fight for control over key territories in the galaxy. Phase I was implemented over the holidays last year, with Phase II key features implemented into the game over the last two months, culminating in today's central update.
With today's MechLab dropping in like an Atlas (KABAM!), fans are able to customize their Mech loadouts in a streamlined capacity making loadouts as simple or as advanced as your gameplay style commands – so you can get your Mech into the epic, awesome, and full of pew-pew action faster.
Phase II of the Community Warfare rollout of MechWarrior Online has also seen four huge new maps to wage war on (total of six), and a plethora of new features since December including:
Voice over IP (all game modes)
Looking for Group feature (all game modes) for both individuals and groups
Global Faction Chat – text chat to your entire faction around the world to sync operations
Call to Arms quickly brings players to the lobby of a contested planet, so you can find the action faster and easier and bring your muscle to the fight
New Queue Info screen (details how many other players and their various group sizes are searching for a match on each contested planet)
Counter Attack Game Mode (better represents factions attempting to take back a territory that's been invaded)
Countless fixes to overall gameplay
With registrations totaling more than 2 million players, there's never been a better time to revisit the InnerSphere.
gamigo is proud to announce they are getting ready for Spring, and with that comes a wealth of Easter-themed events.
by Ragachak