Alganon releases free comic book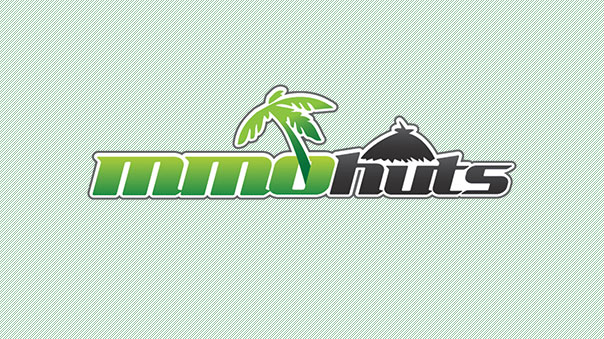 DC Entertainment and Quest Online recently paired together to produce "Alganon – Fall of the Ourobani," a limited edition comic book written by Ricardo Sanchez and illustrated by Mateo Guerrero and Jon Buran (cover art). The comic was offered at the DC Entertainment booth during San Diego ComicCon.
Today, they have released the comic free directly via download. The story features the story of Bana'serit, a leader of the Ourobani, who goes on a quest to find a weapon to defend her people – all a lead up to the upcoming expansion for Alganon, Rise of the Ourobani.
Alganon is published by Quest Online.
Alganon Comic Signing at San Diego ComicCon

Source:
QUEST ONLINE RELEASES FREE ALGANON TM COMIC BOOK

Phoenix, AZ – July 28th, 2011 – Quest Online, LLC and DC Entertainment welcome comic fans to Alganon, a world where two warring pantheons of gods have pushed their followers into endless conflict.

The special limited-edition, "First Issue" comic based on the popular, fantasy MMO game  which was featured at the DC Entertainment booth at San Diego Comic-Con July 20-24, is now available for free, directly from Quest Online.

Alganon is a hit, free-to-play, fantasy MMO game featuring a massive PvE and PvP world, a deep, active community, and challenging individual and group quests. Two warring factions, the Kujix and the Asharr, have polarized the many races of Alganon, but neither has been able to achieve an advantage over the other. Now a third group, the Ourobani, have challenged the delicate balance of power and thrown the very future of Alganon into doubt.

"Alganon – Fall of the Ourobani", tells the story of Bana'serit, a young leader of the Ourobani. Under assault from rival factions, Bana'serit seeks out a mythical weapon in a desperate attempt to secure the safety of her people. This limited edition comic reveals the series of events that lead into the upcoming Alganon expansion pack, Rise of the Ourobani.

Written by Ricardo Sanchez (Telara Chronicles, Resident Evil), Alganon features interior art by Mateo Guerrero (Warlands, Crossing Midnight) and cover art by Jon Buran (World of Warcraft, X-Men: To Protect and Serve).

The full comic is now available for download here: http://www.myalganon.com/comic.

For more information about Quest Online, please visit http://www.qol.com.
Next Article
Wakfu Raiders' holiday fever is starting, which means that fans will experience a bevy of new additions this pre-holiday season.
by MissyS
Head-to-head card battling comes to life in the visually stunning and tantalizingly addictive Mabinogi Duel for iOS and Android.
by MissyS
Masthead Studios announced today two events that will run this Christmas in their free to play cartoon-style shooter Guns and Robots.
by Mikedot