Immortal King open beta starting soon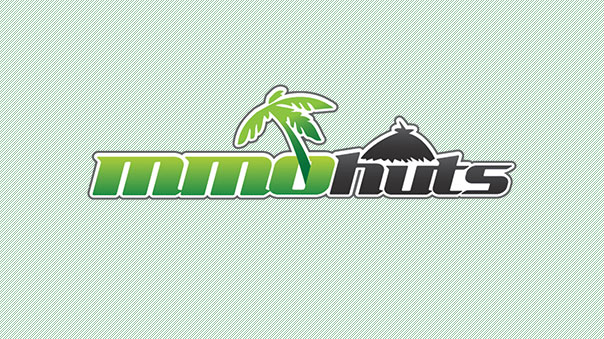 Immortal King's open beta will begin on September 22, at 7pm CST.
The Greek-themed MMO will feature several open beta events, including:
* Newbie card codes available on the website which will grant extra money in-game.
* "Raiders of the Lost Ark," rewarding the top ten players who defeat Legion quests with free gold.
* Extra gold for the Leagues who capture the first three farmlands during Farmland Battle.
* Extra gold for the top 20 Prestige ranked players.
* Gold for players who post game-related articles in the forums, and for players who post screenshots with matching "lucky numbers."
Immortal King is published by NGames (Game321) which also publishes Pockie Ninja.
Immortal King Gameplay Screenshot

Source:
Immortal King open beta incoming!

Everyone invited to test Greek mythology-based MMORTS from September 22nd

Immortal King, the anticipated Greek mythology inspired MMORTS, is entering its open beta testing phase on September 22nd. To celebrate, publisher NGames have confirmed a plethora of exciting beta activities.

Immortal King's open beta is arriving. After more than 10 days of thorough closed beta testing, the new Greek Mythology inspired MMORTS is readying its open beta test for September 22nd, 19:00 (CST).

Immortal King plunges you into a world steeped in Greek mythology, challenging you to command a powerful army of troops, govern an empire, become a legendary figure, and even conquer the infamous Greek gods themselves: Zeus, Poseidon and Hades, who have divided the world between them. The game boasts a technically proficient browser-based experience, drawing on the latest scripting technologies to immerse players in highly visual, epic-scale battles.

Features include: a unique combat system; magnificent league battles; varied ways to nurture your empire's growing economy; a huge world to explore through story battles and quests; and much, much more.

To prepare you for the upcoming open beta, publisher NGames have released some tips on how to obtain high-quality equipment through the Arena.

Getting the best loot!

Immortal King uses different colours to indicate the quality of equipment. From low to high, these are: white, blue, green, yellow, red and purple. The higher the grade of item, the more difficult it is to obtain.

High quality equipment increases your attack and defence power attributes when the items are forged.

Purple items are extremely rare and hard to find. However, remembering this tip could help you massively:

If you win in the Arena, you can earn dark gold chests, which have a high probability of containing high quality equipment. Opening dark chests means you have a great opportunity to obtain Red and Purple equipment for your character if you're lucky you could even get tons of items in a short period of time, like these in-game examples:

Open beta event activities

There will be ten major in-game activities to help players get involved with the Immortal King open beta, with free items and goodies up for grabs.

Events and prizes include:

Newbie Card Starts with open beta (Sept 22th)

Remember to login at the official website (http://ik.game321.com/) after joining Immortal King and click "Newbie Card" to reveal a Newbie Card code, which you can cash in for extra gold and silver.

Raiders of the Lost Ark – Sept 22nd – Oct 1st

The top 10 players who defeat the Legion quests – such as obtaining Argonauts Spear from the Golden Fleece – and get the drop items will be rewarded with free in-game gold. Similarly, defeating the special heroes of the Legion challenges could also reward you with gold. The top 3 players defeating Pelias, Perseus, Thesus and Adrastus will win bags of gold for their account.

Farmland Battle Event Sept 22nd – Sept 24th

On the final day of the event, after the farmland seizing battles, the Leagues (alliances) who succeed in capturing the first three farmlands will win a bounty of extra in-game gold.

Faction Prestige Event – Sept 22nd-Oct 5th

Make sure you stand out in your faction players with the top 20 prestige rank in their faction will win tons of gold on Oct 5th!

Sharing Strategy – Sept 22nd – Sept 29th

You can post any game related articles in the IK forum's General Discussion section. NGames will pick out the ten articles that have the most followers, and both the authors and the followers can get the gold as a reward.

Lucky Numbers Event – Sept 22nd – Sept 25th

Post a screenshot of your silver, gold, prestige, and honor in the specific thread post set up by the GM during the event. You earn 50 gold for each number (silver, gold, prestige or honor) ending with number 1.

With all of these events and more, Immortal King promises a fun, community-building open beta period. Be sure to register and play the game when the open beta launches on September 22nd.

For more details, please visit Immortal King official website: http://ik.game321.com/

To learn more about the game and the upcoming beta test, be sure to follow Immortal King on Facebook: http://www.facebook.com/pages/Immortal-King/228055803906961

There will also be a dedicated Facebook app for the game, available here: http://apps.facebook.com/iking-game/
Next Article
SEGA and Relic Entertainment are launching a brand new update for the award-winning real-time strategy game Company of Heroes 2™ adding two ...
by Mikedot
Publisher gamigo has announced an upcoming game to their line-up: Nexus Conflict.
by MissyS
WarpPortal announces the launch of Tower of Ascension's first major update, which includes a new boss and gear to earn.
by MissyS