Heroes of Incredible Tales (HIT) Introduces Archer Class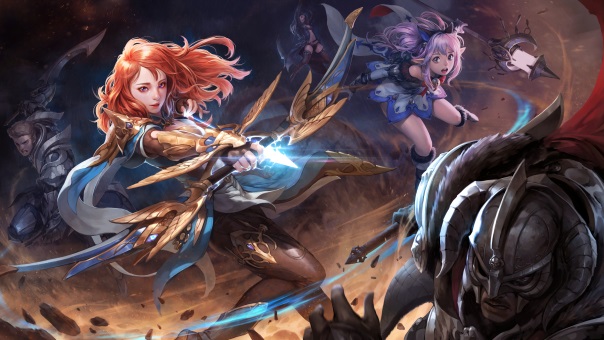 Nexon and NAT Games announce the release of a new update today for Heroes of Incredible Tales (HIT).
The new update introduces the Archer Class, in the form of a character named Lena Trupp. Described as a "quick and agile master of the bow," the Archer is capable of using both arrows and harp song to attack her enemies and support her allies. Lena is the game's fastest Hero, making her an expert at dodging and countering, while she is also capable of strong AoE and crowd control. A new campaign is also available to uncover Lena's story.
HIT has also introduced 12 new pets, from the edgy to the cheerful, each with a unique power to enhance hero abilities and skills.
NAT Games released an infographic detailing facts about the first 100 days of the game, including:
42.8M Raid Battles started and 129.5M PvP Battles fought
5.5M Tower of Trials floors have been cleared, which is 33,248 times taller than the tallest building in the world at 163 floors, the Burjh Kalifa
5 Trillion Gold Coins earned and another 462M equipment upgrades made

Next Article
From the minds behind dinosaur survival adventure ARK: Survival Evolved, comes a Pirate MMO known as Atlas.
by Ragachak
kChamp Games is proud to announce a number of updates to ShellShock Live -- which has now reached Version 0.9.1.7 and is discounted to $6.99.
by MissyS
The four classes of Pockie Pirates have been revealed by NGames.
by MissyS