Hero: 108 MMORPG Announced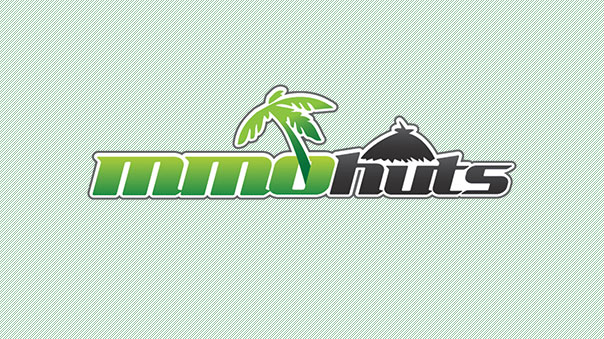 A new MMORPG based on Cartoon Network's Hero:108 is under development. The game, titled Hero:108 Online, follows the struggles of 'Big Green', the human and animal alliance as they battle the forces of High Roller. Fans of the show will be happy to know that many of the game's timed missions are based on events and scenes straight from the animated series.
For the rest of us, the fast paced, brawler style gameplay is the biggest attraction. The game will include raid bosses for guilds to tackle, along with plenty of customization options. Hero 108 Online is being developed by Gamania Digital Entertainmen and will be available for closed beta testing in Spring 2010.
For more information on Hero:108 Online, check out Hero:108 Online page which includes screenshots, videos, and more.
Full Release:
IRVINE, Calif.–(EON: Enhanced Online News)–Heroes and heroines around the globe, prepare to report to your television, computer screens and local retailer as Hero: 108 heads to markets worldwide this year. Hero: 108 is the first ever cross-platform collaboration between industry leaders Gamania Digital Entertainment, Cartoon Network, Moonscoop Entertainment, and Playmates Toys. The result is a multi-platform entertainment experience for kids and teens, first introducing fans to the Hidden Lands of the Animal Kingdom with a quirky, colorful, fast-paced and action-packed massively multi-player online game (MMOG) in the second quarter of 2010. Cartoon Network co-produced the animated television series with Moonscoop Entertainment, which will air on Cartoon Network globally throughout the year. The Hero: 108 franchise will also add a distinctive line of consumer products with collectable Hero: 108 toys, in partnership with Playmates Toys, later in the year.

"Hero: 108's creative story, lively characters and charming world make it the ideal brand for the multi-platform media experience across both real and online worlds"

"Hero: 108's creative story, lively characters and charming world make it the ideal brand for the multi-platform media experience across both real and online worlds," said David Wong, COO, Gamania Digital Entertainment (US) Co., Ltd. "By partnering with such esteemed leaders as Cartoon Network, Moonscoop and Playmates Toys, respectively, from idea conception to launch, we are certain that our online game, TV show, and collectible toys, will appeal to fans of all ages and interests – regardless of geographical boundaries."

Gamania's Creative Center originally developed Hero: 108 as a unique graphic interpretation of the 14th Century Chinese novel "The Water Margin Stories," an epic clash of spirits, outlaws and emperors. In the core storyline of Hero: 108, humans and animals lived together in harmony until High Roller, a malicious character, was unceremoniously banished from the Eastern capital. High Roller grudgingly wandered the Hidden Lands and developed a deep hatred for those who cast him out. Fate, often a playful catalyst, intervened and High Roller was struck by lightning – in turn bestowing him with the amazing ability to speak to animals. With his new powers, High Roller brainwashed his new furry friends into believing that humans are evil – and began his plans to take revenge against those who exiled him.

The first of the Hero: 108 product line is Hero: 108 Online, a teen-centric free-to-play online video game that will enter a limited, sneak peak, closed beta in North America in Spring 2010. Information on sign-ups for the sneak peak beta will be available shortly before then on the official Hero: 108 Online website http://www.hero108online.com. The online game will feature witty cartoon characters and a lively storyline that will be mirrored in its upcoming animated series counterpart. Hero: 108 Online will incorporate a micropayment model, providing players with unlimited free entertainment and the option to enhance or customize their experience with several skill and novelty items.

About Gamania Digital Entertainment (US) Co., Ltd.

Headquartered in Irvine, Calif., Gamania Digital Entertainment (US) Co., Ltd. is the North American subsidiary of Gamania (OTC: 6180), a leading pan-Asian online game developer, publisher and operator, providing high quality online game service to its customers. After building its name as a leading licenser of popular online games in Asia, from renowned titles such as Lineage I and MapleStory, Gamania's next focus is on bringing high quality products from in-house development studios to market in North America. Gamania's ultimate goal is to build a global digital entertainment experience, easily accessible to people all over the world.
ACR is a racing game with MMO elements. You can't simply log-in to ACR, and choose any car or race. Instead things start simple with prof...
by Abubakr
YOTTAGAME Studio has recently launched the Closed Beta version of 'Mafia City H5', a global server MMO.
by Ragachak
Despite being a browser based game, Adventure Quest Worlds offers players a large array of play options.
by Guest