Hearthstone's Tombs of Terror – Chapter 3 is Live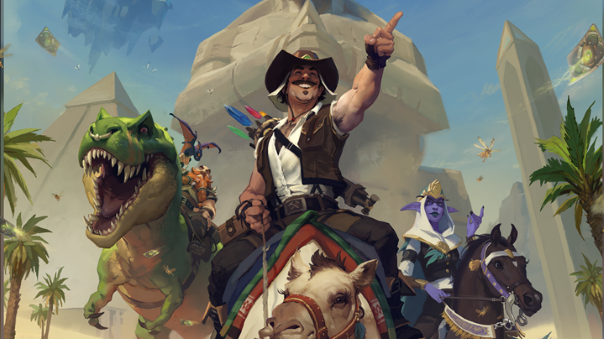 Now that the Lost City and Scorching Dunes have been traversed, Hearthstone has new content in the Tombs of Terror. Chapter 3, Khartut's Tomb is now available for players to challenge. The Plague Lord of Death has trapped his powerful minions in a never-ending cycle of death, and each player will start with an Eternal Tomb on board. As friendly Minions die, the tomb will move to unlock. When it does, a powerful Deathrattle minion will be unleashed, and the Tomb will thus close again.
Elise Starseeker, the Enlightened, ventures forth from her library armed with centuries of knowledge as well as the restorative magic of a Priest and the ferocity of a Druid. She'll need to put those learnings into action as she steps into Khartut's Tomb and prepares to face the Plague Lord of Death.
GamesCampus has released a sneak peek today of an upcoming overhaul for Shot Online.
by MissyS
Have Halloween fun and get an early look at TMQFEL during its closed beta!
by MissyS
Heroes of the Storm has launched a major content update today, adding the new hero Samuro, and the new mode Heroes Brawl.
by MissyS