KartRider arrives on Facebook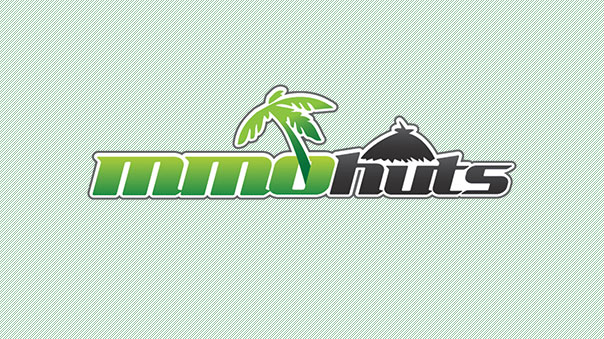 Nexon has launched the open beta of KartRider Dash on Facebook.
KartRider Dash offers the same features as KartRider, Nexon's popular cartoon racing game that was only available in North America for a limited time. KartRider dash lets the game return with its full features, plus new social networking features available through the Facebook platform.
KartRider Dash will feature an easy match-making system, allow friend invites, gift sending, keep track of game records, and offer a weekly ranking list. Players can join in item mode, speed mode, team mode, or single mode, and find new Facebook-exclusive content as they race. The game will also feature some balance adjustments (such as a faster booster charge and easier use of attack items) to adapt to Facebook.
Nexon also publishes MapleStory and Dragon Nest.
Source:
Nexon races onto Facebook with 'KartRider Dash'

'KartRider Dash' offers same exciting real-time racing experience of the original title with social features

Los Angeles, Calif. – (May 14, 2012) – Nexon Korea Corporation continues speed into the global social gaming market with today's open beta launch of "KartRider Dash" for Facebook. "KatRider Dash" delivers players the same high-speed racing action as the original worldwide hit "KartRider," but with the added social networking features.

"KartRider Dash" is a racing SNG (Social Network Game) that will extend the reach of the "KartRider" franchise into the social space. Last year, Nexon had successfully launched a mobile version of the franchise, "KartRider Rush." "KartRider Dash" will allow users to enjoy exciting real-time racing with Facebook friends all around the world without any client installation process.

To join in the fun and begin racing immediately, go to: http://apps.facebook.com/kartriderdash.

By using the "KartRider Dash's" match-making system, players are able to start the game faster and easier with just one simple click. The game also provides optimized features for a social platform such as friend invitation, sending gifts, posting game records and weekly rankings. The game balance has also been adjusted for the social platform such as the faster charge of booster gage and easier control of attack items.

"KartRider Dash" features various game modes including "item mode,""speed mode," "team mode" and "single mode." Players will be able to meet familiar characters, tracks and karts from its original PC version along with new Facebook-only contents.

"'KartRider Dash' will raise the level of SNGs with its exciting and competitive gameplay," said Seung chan Lee, the head of the New Development Department in Nexon Korea. "'KartRider' is a great game franchise and we believe this game will provide social gamers a similar look-and-feel that the original delivered."

Players can share their "KartRider Dash" experiences with fans at: http://www.facebook.com/kartriderdash.
Next Article
The War of Genesis: Battle of Antaria has officially released globally for iOS and Android, and was developed with a global audience in mind.
by Ragachak
The new version of the game came to Japan in mid-2015 and has already obtained a resounding success, with hundreds of thousands of players.
by DizzyPW