Hearthstone Kobolds & Catacombs Launch Date & Critical Role Special Announced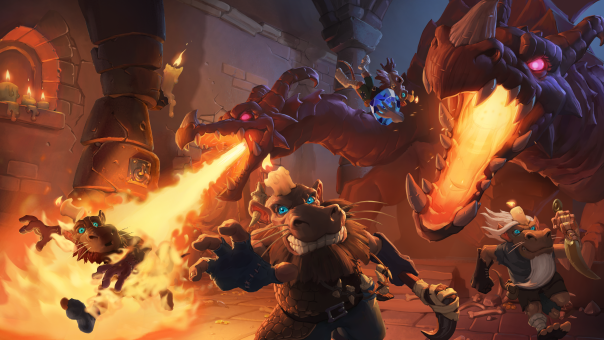 Blizzard Entertainment has announced that on December 7, players can enjoy the newest expansion for Hearthstone: Kobolds & Catacombs.
Kobolds & Catacombs features 135 new cards, with two new card types – Spellstones and Unidentified Items – and a new keyword (recruit). Each of the nine classes will also have access to a Legendary weapon!
Also added in this expansion are Dungeon Runs, a free single-player mode that offers 48 different possible encounters in a roguelike structure.
Hearthstone players can pre-purchase 50 Kobolds & Catacombs card packs (and the bonus "FOR THE HOARD" card back) for $49.99 US, available to open the moment the expansion goes live. All players will get a random legendary weapon card and 3 expansion card packs for logging in after release. Another promotion will grant a Kobolds & Catacombs card pack for the first three sequential Dungeon Run quests run.
A special episode of Critical Role featuring a Kobold-themed adventure will also be held on November 30 at 7pm PT on Twitch to promote the expansion's upcoming release.
Gaijin Entertainment announced today that War Thunder will be unleashing the might of the Japanese Navy as the fifth Naval Forces tree.
by Ragachak