Mini Fighter adds three new fighters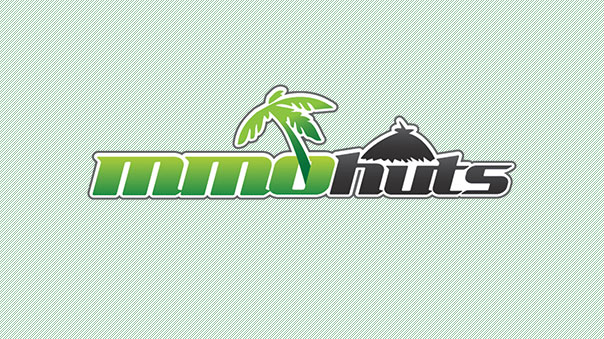 Mini Fighter Online has released three new fighters: Kyle, Tian, and Raizin.
Each of these rare fighters has their own strengths. Kyle is a boxer with fire-based moves; Tian is a young Chinese Girl with unique skills including the summoning of Pandas, and Raizin is an agile fighter with guns at his disposal.
Players who want to get one of these fighters can either find the cards in battle, or buy them from the item shop, and then have them fused.
The Original Press Release:
Three New Challengers Enter the Ring in Action MMORPG Mini Fighter

CJ Internet Introduces a Trio of New Fighters to the Popular MMO Brawler: Kyle, Tian, and Raizin


SEOUL, South Korea – Feb. 11, 2010

CJ Internet, the leading global entertainment company, today announced the arrival of three new combatants for action MMO Mini Fighter. The trio of fighters—Kyle, Tian, and Raizin—bring their unique skills to the global brawl and take the action to new heights as players battle monsters and challenge other users in a wide variety of modes and minigames.

Each warrior is distinguished by the unique skills and abilities they bring to combat in Mini Fighter. Kyle, a street fighter turned boxer, is an intimidating opponent who fights furiously with his fast feet and fists. Tian, a tough Chinese orphan, possesses unmatched, miraculous mental strength in battle despite her young age. Raizin, sometimes referred to as the 'killing machine,' uses his superior agility and strength to strike fear into those he confronts.

To play as Kyle, Tian, or Raizin, players will need to earn each fighter's character card in battle or try their luck with the Card Random Box from the in-game item shop. Players can then visit the NPC card master, Miew, to fuse three low-level cards into a more powerful one with more stars. Players who manage to get their hands the most powerful version of all three warriors will surely be unstoppable in the arenas and dungeons of Mini Fighter!

"We're thrilled with the fan reaction we've seen since Mini Fighter's launch," said Whon Namkoong, CEO of CJ Internet. "We've had enthusiastic feedback from both experienced MMO veterans and players who are new to the genre, and hope these three characters will provide everyone with plenty of opportunities to improve their skills and conquer opponents from every corner of the globe."
The folks behind Mini Fighter Online, Netmarble, currently publish Oz Chronicle, Wego, Ys Online, Prius Online and Koongya Adventure in Korea. Hopefully these other MMORPGs will make their way to Netmarble's global service soon.
Next Article
This time, the theme of the beta event is "Blood & Bounty" and as such, I've decided to throw together a bit of a guide on ...
by DizzyPW
After a delay to the launch date we all hoped that League of Angels would be coming to Koramgame before the end of March as first announced.
by Mikedot
For too long have PC users suffered, bereft of Guilty Gear's unique brand of insanity.
by MissyS