Guild Wars 2 Headstart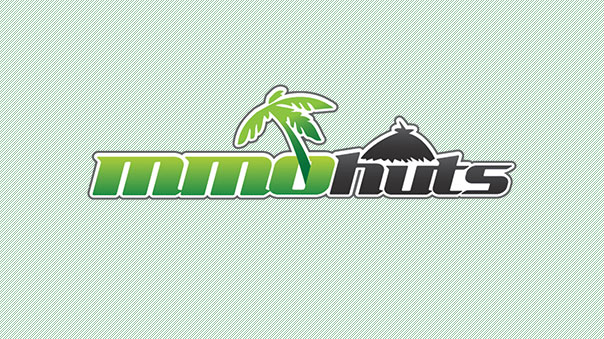 Guild Wars 2 Headstart
The entire internet seems to be holding its breath right now as it waits for the start of the Guild Wars 2 Headstart to begin. For those who pre-purchased the highly anticipated game play will begin early tomorrow morning. For everyone else the game will go live on Tuesday.
NCsoft, the world's premier publisher and developer of massively multiplayer online games (MMOs) and ArenaNet, developer of the renowned Guild Wars franchise, are ready to unleash Guild Wars 2 to millions of eagerly awaiting fans around the world on August 28. Eager fans who pre-purchased the game can log-in on August 25 as part of the Headstart Program, which allows them to experience the game's groundbreaking dynamic event system, action-oriented combat and meaningful personal story lines three-days early.
"Five years ago we set out to develop a game that finally fulfilled the promise of online worlds," said Mike O'Brien, president and co-founder of ArenaNet. "We questioned everything that had previously been taken for granted and we never settled for 'good enough.' Now, we're finally ready to introduce Guild Wars 2 to gamers who are looking for the next evolution in online gaming."
Guild Wars 2 offers players
Dynamic Events: Guild Wars 2 is a living, breathing world where events occur naturally and in response to players' actions. This system fosters cooperation between players – everyone who participates is rewarded, and players begin to naturally cooperate instead of compete.
Personal Stories: Your deeply customized personal story begins when you first create your character, then twists and turns with each fateful decision you make.
Action-Oriented Combat: Guild Wars 2 is an action game at heart. Survival in combat is based on timing, skill, and movement. Well-timed dodges or combo attacks are integral to any battle. Guild Wars 2 rethinks the outdated class restrictions of other games, giving players the tools and skills they need to play with friends regardless of their class.
Player vs. Player and World vs. World: Competitive multiplayer in Guild Wars 2 consists of two exciting modes. PvP serves up intense small-unit combat that focuses on skill and strategy, not gear. WvW pits entire servers of players against each other in a two-week-long war on a series of huge maps.
"Guild Wars 2 is launching at a time when players are looking for something different in an MMO: a game that offers them an innovative and unique experience without a monthly subscription," said O'Brien. "Guild Wars 2 is that game, and we believe it will fundamentally change the way people think about online RPGs."
For more information on the game and to purchase Guild Wars 2, visit http://www.guildwars2.com.
Next Article
BloodSong will bring new arenas and other major PvP changes to improve the competitive landscape.
by MissyS
The developers of Skyforge display a noticeable professionalism and acumen when it comes to their craft. They take the game quite seriously, a...
by Tagspeech
Perfect World Entertainment and Cryptic Studios today announced the development of a brand new RPG based on Magic: The Gathering.
by MissyS