Scarlet Legacy Celebrates First Anniversary!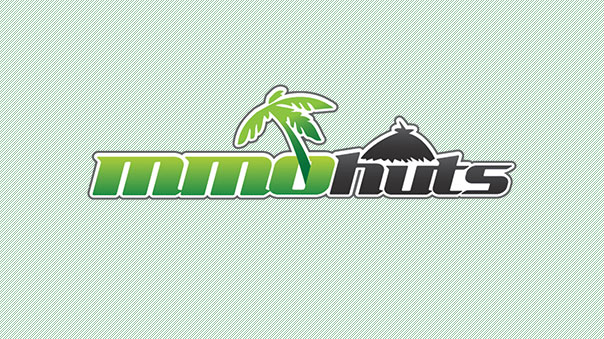 Scarlet Legacy has its First Anniversary 
HAPPY BIRTHDAY SCARLET LEGACY!
First Anniversary Celebration Kicks Off  
Leading online game publisher GamesCampus, blows out its first candle on a birthday cake for the popular fantasy MMORPG, Scarlet Legacy.  Officially launched August 2011, Scarlet Legacy has evolved over its first year of service to become one of GamesCampus' core titles.  If you're not already part of the legacy, you can register for an account now at www.ScarletLegacy.com to take part in a huge month long celebration ending September 22nd.
"Looking back at where Scarlet Legacy was a year ago and now where it is today thrills all of us at GamesCampus." said Hubert Yee, Head of Marketing at GamesCampus. "The team has put together a slew of anniversary events that will thrill all of our users, new and old.  Thank you for your continued support!"
Join the Party!
Defeating any monster while you're level 10 or higher will give you a chance to receive an Anniversary Fortune Bag.  These satchels contain mysterious items, Anniversary Bonus tokens, and even a Golden Fortune Bag.  Players can exchange 100 Anniversary Bonus tokens with the Anniversary Queen Fenny and grab their own Golden Fortune Bag.  These shining bags will contain a random rare skill or gemstone.
Birthday Gifts Galore!
Talk to the Anniversary Admin Joshua once a day to receive a Birthday Cake Hat Fortune Bag.  This appropriately named item will grant players a 24 hour Birthday Hat.  Joshua will also bestow players with one of three buff potions, which last for two hours, and give players the best buffs found in the game.
Limited Time Map!
During the anniversary celebrations, players can enter the Sealed Anniversary Field by asking Joshua for a teleport.  Inside, players will automatically obtain the Powers of the Anniversary buff, which greatly increases their max HP and Attack.  While these monsters provide no EXP or money themselves, by defeating these foes players will earn a Crazy Anniversary Bag containing Anniversary Cookies, Meals, and Candy.  These items can be traded, but don't eat them yet..
Vroom Vroom Motorcycle!
Collect 3 Anniversary Candies, Cookies, and Meals and deliver them to Anniversary Queen Fenny to obtain the Anniversary Shiny Costume, the Anniversary Luxury Costume, or possibly an Anniversary Mystery Fortune Bag.  Open up the mysterious bag for the chance to win limited rare fashions, and our anniversary mount – a stylistic motorcycle!  This is the only way to acquire these fashions and mounts, and players have until September 22nd before they are gone forever.or at least until the next anniversary!
Scarlet Legacy offers tactical combat with stylishly cinematic animation, plenty of character customization options, numerous PvP modes and battlefields. There are four classes to choose from but each has access to multiple unique talent trees, bonus granting Martial Arts combat Stances, and evolving skills which allow for far more personalized progression. Scarlet Legacy is a complete MMORPG with crafting profession skills, mounts, pet customization, a mutation systems, and dozens of in-world mini-games.
For more information about GamesCampus.com or Scarlet Legacy, please visit www.GamesCampus.com  or www.ScarletLegacy.com
Next Article
On August 6, 2010 Quake Live finally entered full release. It had been operating in open beta testing before that. Two optional subscription t...
by Guest
Warner Bros. Interactive Entertainment has just released new info on their upcoming hero for Infinite Crisis: Arcane Supergirl, a powerful bla...
by Mikedot
These new powerful vehicles which include the M1A1 Abrams, T-90, Leopard 2A5 and more will help Early Access players rain destruction.
by MissyS