Knight Age Open Beta Coming August 28th!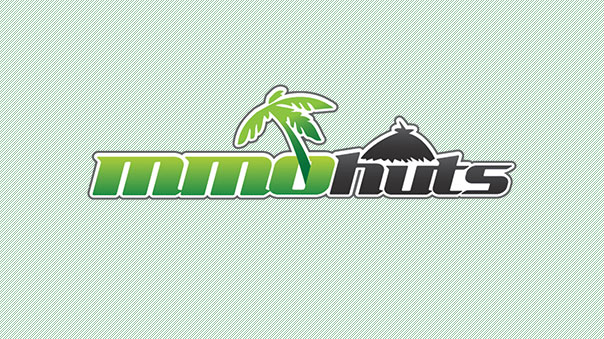 KNIGHT AGE ONLY DAYS AWAY FROM OPEN BETA TEST ON AUGUST 28TH
Facebook Poll Survey Reveals Players Favorite Features
Seoul, Korea, August 24, 2012— Joymax, leading online game developer and publisher widely known for Silkroad Online and Digimon Masters, announced today that its newest free-to-play MMORPG, Knight Age, will enter open beta testing beginning August 28th.  Soon everyone will have a chance to play this unique riding-action, 3D fantasy MMORPG!  Players can registers now through the Joymax portal site atwww.joymax.com/knightage
Knight Age features a one-of-a-kind gameplay where players battle on mounts and can raise them, along with pets known as Pupa, to become their ultimate battle companion!  After a successful closed beta last month, Knight Age ran a Facebook survey (http://www.facebook.com/officialknightage) asking players to list their favorite features.  The results are in, and "Mounts" were definitely voted as Knight Age's most noted trait.  Battles are mainly fought on mounts, which can be raised and strengthened with skills to benefit the player's tastes.  Ranging from quacking ducks to fierce tigers, the newly added mounts for the Open Beta Test will open up even more choices!
"Pupa", pets that can also be raised alongside mounts, came in at number two.  These pets will become a player's trusty companion depending on how they are nurtured.  With a variety of Pupa to choose from, they can be collected and even combined to create a stronger Pupa.  Just like newly added mounts, players can expect a double amount of Pupa added for the Open Beta Test!
Coming in at number three was "Unique Combat". Combat is carried out on mounts with a trusty Pupa by the side. This type of unique combat requires players to maneuver through maps and attack enemies with skill and strategy.  Of course, this also applies to battles between players.  One of the major additions to the Knight Age Open Beta Test will be a colossal scale of 1 vs. 100 PVP that centers on battling for the legendary sword: Excalibur.  The Open Beta Test will also focus on building and managing a guild, known as "Order of Knights", which will become essential for the guild battle that could amount up to 50 vs. 50!  To battle against another player, it will purely depend on a player's skill, quick thinking and teamwork!
Last but not least, another fan favorite includes dungeons. These randomly generated dungeons will not only test a player's power against the monsters but also their ability to move through the traps and puzzles to reach the final boss. The boss has a chance to drop rare Pupa eggs that will be like none ever seen before!
Overall, players are excited with all that Knight Age has to offer and are looking forward to the Open Beta Test.  This is the best time to join the game with 17 different events in store.  There will be prizes and events for everything; from simply registering in the game to battling for the legendary Excalibur!  The Open Beta Test will even feature grand off-line prizes including a brand new laptop and iTunes gift cards!  Register now through the Knight Age website at www.joymax.com/knightage.
Players who have already participated in the Closed Beta Test need only to update their current patch but launching the game, and new players can download the game now at www.joymax.com.
In preparation for the OPEN BETA TEST, Knight Age Facebook (http://www.facebook.com/officialknightage) is chocked full of activities along with the latest news, tips and images.  Players should join now and check out the ongoing activities.
Nexon's fast-paced MMO Vindictus keeps the action coming with its Season 2 Episode 2 content update. The latest installation features Pan...
by MissyS
Now that the rush of E3 is over I had a chance to upload a massive series of new screenshots along with a more in-depth look at the features t...
by DizzyPW
Caret Games are proud to announce they are bringing their 3D MMO ARPG RebirthM to North America today (January 24th).
by Ragachak