Grand Chase's Biggest Content Update Ever; Season 5 Begins Its Rollout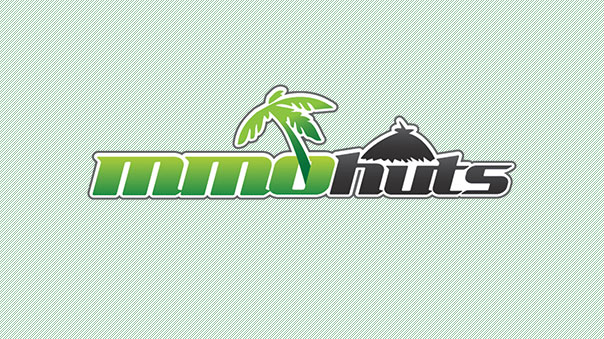 Leading game developer and publisher of popular free-to-play MMORPGs, KOG Games announced today that the original, online action-brawler MMO, Grand Chase announces that the biggest content update in the history of the game is upon us!
Starting today, KOG Games kicks off the first phase of the multi-part Grand Chase Season 5 update with the Character Separation patch. This first update introduces the Grand Chase players to Character Separation. The basis of Character Separation prepares the actual game framework for all of the features to come with the awesome Season 5 update.
What is Character Separation? Grand Chase typically hosts all of a player's characters in a combined UI environment. This means that a player can navigate through all of their characters in the same location; regardless of whether they're in a Dungeon or PvP. As well, all of the character specific gear that has been accumulated would be stored in the same, resource intensive, single UI inventory environment. Basically, if a player unlocked all of the 19 characters, and leveled them all up to max level, you'd have to accumulate and keep 70+ levels of gear for 19 different characters. If you're not a diehard GC player… mass hysteria would typically ensue. Character Separation will allow players to fully utilize a completely separate UI and interactive environment for each character. As well, you'll be able to keep a separate inventory for each character as well as a joint warehouse inventory. Speaking of which, during the Character Separation Event, players will have their inventories permanently boosted to 120 slots for each character! You'll also get Individual quest logs, a streamlined UI design and more.
When Grand Chase was conceived, the game was initially designed to accommodate a starting roster of 3 characters, trail-blazing as the first MMORPG side-scrolling action RPG brawler and offer some wicked PvP. To watch that same roster expand to 19 characters, the game world itself developed into an epic RPG storyline that pits the ultimate heroes vs. the most diabolical of evils, and years' worth of great adventures and award winning content, it's more than any small game developer can hope for. That's until you realize that the game has become bigger than what it was initially designed to be.
"Even as a small developer, we've always done our absolute best to bring fun, new content to the players of Grand Chase," Eugene Kim, CEO of KOG Games states "Now the time has come to let Grand Chase truly show its potential."
With this awesome prelude complete, Grand Chase players will be prepared to experience Season 5! Grand Chase gets a completely new User Interface, a dungeon experience like you've never seen before, bigger-faster- smarter AI, brand new active combat dodge and combo systems, player-characters will be revisited and revamped and the GC epic will unfold revealing a side none of us expected! Stay tuned Chasers ~ Season 5 is coming!
Next Article
Mobile game company Com2uS announced that they've carried out a large-scale renewal update for Skylanders™ Ring of Heroes.
by MissyS
A huge content update dropped for Durango: Wild Lands today from Nexon and What! Studio.
by Ragachak
Daily dose of MMO news featuring Archlord 2 and The Mighty Quest for Epic Loot
by Guest