Games of Glory Launch Date Revealed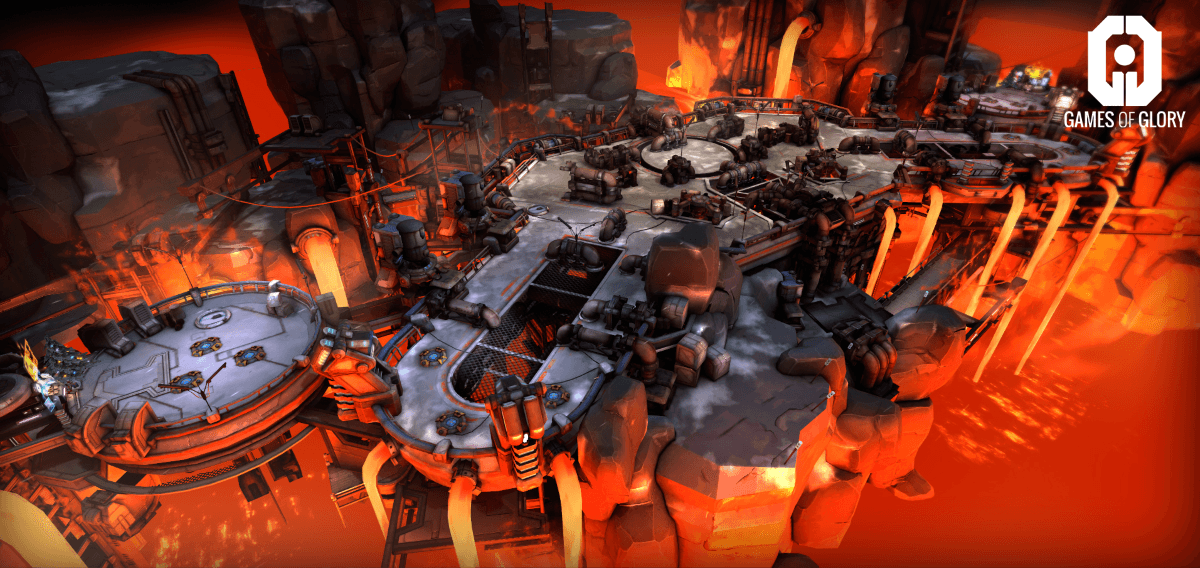 Franco-Swedish independent developer Lightbulb Crew is proud to announce that their free-to-play shooter-MOBA blend Games of Glory will be available on Steam starting this May 27th. To celebrate the occasion, Lightbulb Crew has released a new gameplay video highlighting the two game modes that will be available at launch.

Immerse yourself in the atmosphere of a true sports arena!
Realistic sports commentators punctuate the strategic tangles, major events, and fast-paced rhythms of each match, immersing players in a competitive environment. A reactive combat system (without auto-attacks or laning phases), is at the heart of Games of Glory's gameplay, which can be seen in the two game modes presented in the never-before-seen trailer.

The Superstar Game Mode in Svandia's Foundry
In this ultra-dynamic game mode, players confront one another in 1v1, 2v2, or 3v3 to try and eliminate their opponent's "Superstar" player, all the while protecting their own. Combat sequences are cadenced by a system of rounds, with each round lasting no longer than 80 seconds. The first team to win a total of 5 rounds will win the match.

The Conquest Game Mode in Arkashan Arena
Capture a maximum number of points and hold them for as long as possible to overwhelm the opposing team and destroy their Energy Core. The Conquest mode can be played in 3v3, 4v4, or 5v5. No laning phases means combat in the very first seconds: players are thrown directly into the fray!
Next Article
In the spirit of Halloween, eigoMANGA has released a DLC (downloadable content) for the game 'Vanguard Princess' that features the d...
by MissyS
Slated for release very early next year, Etherium unveils through 4 minutes of gameplay sequences, captured from a nearly final version of the...
by MissyS