The Repopulation Coming to Windows in Q4 2015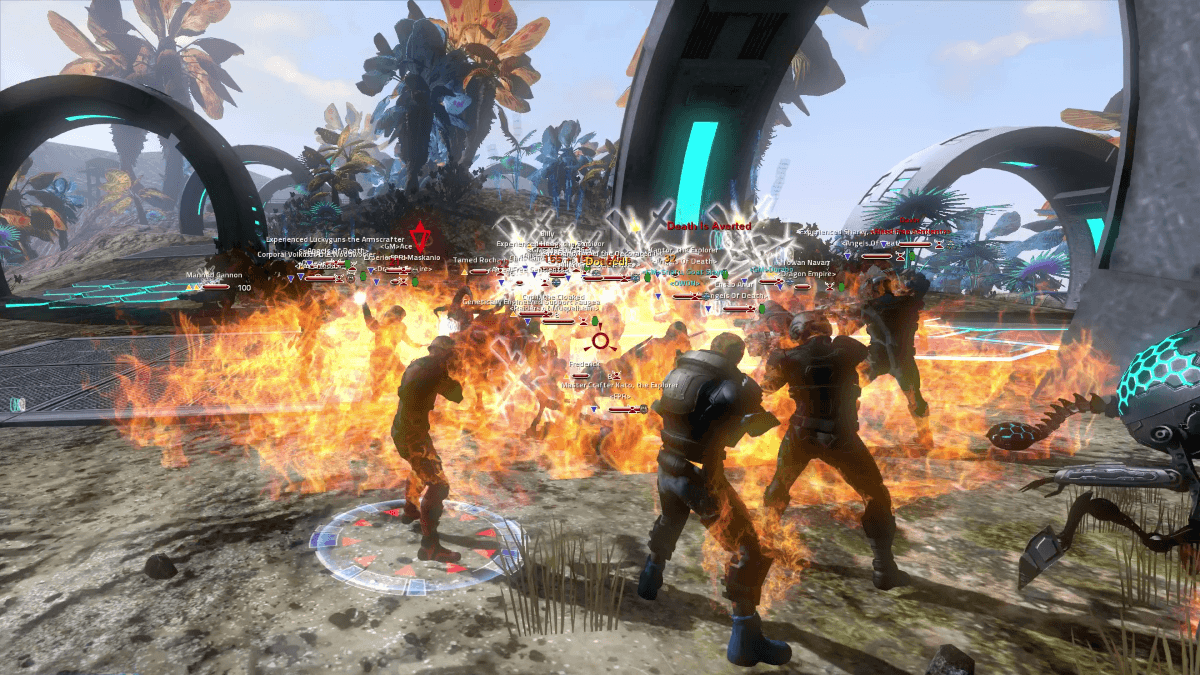 The Repopulation, the Kickstarter-funded sci-fi sandbox MMORPG from Above and Beyond Technologies, will launch for Windows in Q4 of 2015. Gamers will be provided a level of freedom unparalleled in MMORPGs as they embark on an epic adventure on the distant planet of Rhyldan. Currently available on Steam Early Access, the title will be feature complete this summer.

The Repopulation is one of the most ambitious MMORPGs to date, due in part to the game's nation building system. Players can construct sprawling metropolises from the ground up, paying attention to the minutest details such as furniture placement. These nations are inhabitable by other players, NPCs and if the citizens aren't careful, enemy players and mob.
In combat gamers choose between two systems. The more traditional RPG setting has numerous macros across the bottom and optional tab targeting. The action setting plays like a third-person shooter with the keyboard controlling movement and the mouse aim. Limbs can be targeted and damaged to impair enemies. In both systems, when the action heats up vehicles, turrets and mechs can be deployed.
The open-ended nature of The Repopulation allows gamers to play how they desire. Missions can be filtered, allowing individuals to focus on the gameplay experiences they enjoy most. Unlike most MMOs, there are no character classes or leveling, thus decreasing the grinding nature of gameplay commonly found in the genre. With more than 75 separate skills, each with 12 tiers, gamers can mix and match the talents they find most appealing to create their own perfect character. With such a deep level of character customization, player interactions are key in order to find party members that complement each other.

"After more than five years of development, we are ecstatic to have a launch window," said Joshua Halls, developer, Above and Beyond Technologies. "Gamers like you and I made The Repopulation possible, so we have paid close attention to feedback during testing to deliver the experience players want and deserve."
Set on the distant planet of Rhyldan, centuries into the future, players assume the role of a human clone whose original self was from the now destroyed Earth. The clones, imprinted with all their former memories, must constantly battle for survival. However, death is a minor inconvenience as individuals can always be cloned after they perish. Due to the limited resources on Rhyldan only select people are eligible for cloning and natural reproduction is not allowed, leading to a division in the colony.

Players choose between three factions: One World, One Nation supports the status quo; Free People's Republic believes in natural reproduction as well as cloning; and a rogue nation that is free to make and break alliances at will with the other groups.
Gamers who have already been enjoying The Repopulation will notice build 15.4.1 has added a host of new features. These include a graphical update to Freedomtown, combat improvements, a new dungeon and multiple minigames. To view the full patch notes please visit https://www.therepopulation.com/forums/viewtopic.php?f=28&t=9563
The Repopulation is available now on Steam Early Access for the sale price of $14.99. The Repopulation typically costs $19.99.
Jagex has launched a new update for RuneScape, adding high level content and player-owned ports.
by MissyS
who doesn't like to see bad girls equipped with weapons and ready to punish the naughty ones?
by MissyS
Wargaming today announced a brand new combat mode for World of Tanks—Winter Showdown. This new 8-Bit mode will offer exclusive in-game conte...
by Mikedot