Vindictus launches Episode 5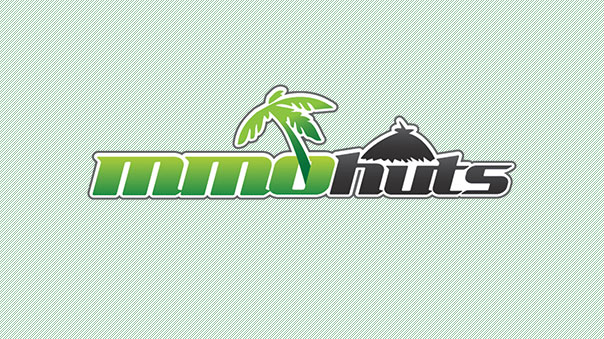 Vindictus' largest content update yet, Episode 5: The Lost Artifact, is now live in North America.
The update increases the level cap to 60 (from level 44), and adds mercenaries with new skills and armor. Six new bonus chapters including raid bosses (Irukul and the Weeping Queen) are included with the expansion, along with Hoarfrost Depths and Hilder Forest. Hero and Gauntlet mode, designed to challenge high level players and an enchantment system are also added.
Vindictus is published by Nexon, publisher of Mabinogi, MapleStory, Combat Arms, and Dungeon Fighter Online.
Vindictus Episode 5 Screenshots:
Source:
Vindictus Lost Artifact Update Now Live

In game events allow players to earn special items and NX from now through March 15

The Lost Artifact update for Vindictus, the largest content update the game has experienced, is now live. The Lost Artifact update increases the level cap from 44 to 60, providing mercenaries with all new skills and armor to acquire. In addition to Episode Five, six new bonus chapters open up fearsome new raid bosses to fight, such as Irukul and Weeping Queen.

The Lost Artifact update also ushers in the new Hero mode and Gauntlet mode, which are challenging encounters designed specifically for the bravest high level players. From now until March 15, players can earn NX and in game items by participating in special Hero and Gauntlet mode events. Fore details visit the Vindictus website.

Additionally, the update adds two new areas to Vindictus: Hoarfrost Depths and Hilder Forest. Vicious new mobs abound in the new areas, including Yetis, new Kobold variants and more. A new Enchantment system has also been added to Vindictus, whereby players can use magical scrolls to infuse their weapons and armor with additional qualities. Finally, Unbind Potions and Fusion Runes available in the Cash Shop give players additional options to customize the look of their avatars.

A new video showing off the new raid bosses is now available, as are screenshots of the new bosses, enchant system, armor sets and more. To learn more about the latest events in Vindictus visit: www.vindictus.com, and you can also "Like" Vindictus on Facebook at www.facebook.com/vindictus.
Victory Command is returning with some major changes under a new name: Battle Battalions.
by MissyS
Crush Online has announced that its third and final closed beta stage has begun.
by MissyS