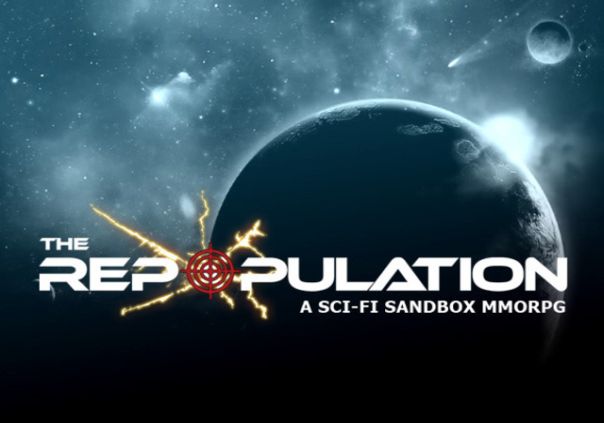 The Repopulation is a Massive Multiplayer Online Role Playing Game created by Above and Beyond Technologies. The action takes place on the planet Rhyldan, with the only known remaining human population fighting for their very existence. It is a sandbox oriented MMORPG with an eye on innovation. Rather than forcing players down preset paths, they are instead allowed to walk the path which they enjoy the most.
Features:
Three Faction System: Join the OWON or FPR or label your faction as Rogue and stand up in arms against both.
City Building: Construct cities under your nation complete with walls, turrets, harvesters, workshops, houses, and other structures that benefit the city and people as a whole.
Massive Customizable Skill Tree: Master over 100 skills with 15 tiers of advancement in each skill. Skills fall under one of many trees such as combat, social, rogue, crafting, medical, and general.
Advanced Pet System: Capture local wildlife or build your own robot, then advance them as you see fit.
Original Combat Style: The Repopulation features unique combat that allows players to play in typical MMORPG hotkey style, or go FPS and aim each shot in action combat. The "Openings System" allows players to take advantage of created openings for their allies to reward players for coordinated strikes. The "Momentum System" allows you to build up over the course of a long battle to unleash ultimate skills. Players may also use terrain and crouching skills to gain cover from enemy fire. Continuous combat with particularly species or weapon types can also help build immunities against them.

Status: Pre-Release
Business Model: Retail
Developer: Above and Beyond Technologies
Publisher: Above and Beyond Technologies
Category: Stand-alone
Genre(s): 3D, MMO, RPG, Sci-Fi, Shooter
Platforms: PC

Pros:

+Action and RPG combat modes
+Advanced crafting system
+Extensive mission and dynamic quests system

Cons:

-Limited information available



Recommended System Requirements:

OS: Windows 7 64-bit
CPU: Intel Core i5-2500k
RAM: 4 GB
GPU: ATI 7850 / Nvidia GTX660
HDD: 10 GB



Additional Information:

· A 64-Bit OS is required along with Windows Vista or newer.