Take Part in an All-new MMO Experience with Tynon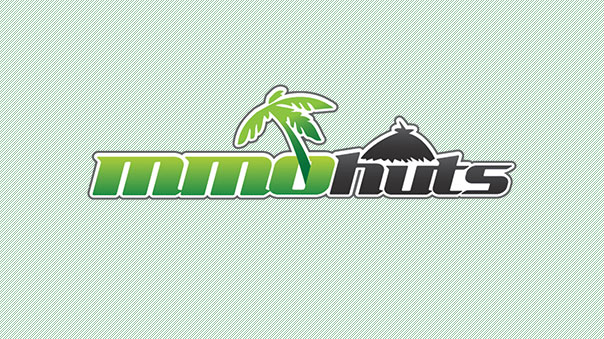 Today Tynon, the social fantasy RPG for web browsers, has officially made its debut! Tynon meshes the immediacy and approachability of browser-based social games with a rich, epic story and vivid, high-quality art. The game gives players a broad variety of character options, allowing brave warriors to assemble a custom squad of allies and equip an extensive arsenal of upgradeable gear, letting them pit their heroes against a world gone mad… or against each other!
In Tynon, players start the game as a recruit of Aerie City, a floating city in the sky, and are tasked with saving the world from impending doom. Unlike traditional video games, the innovative combat system focuses on strategy; players are free from inputting battle commands during the fight, while maintaining passive control over their character. With 8 maps, daily world bosses, guild warfare and epic loot, Tynon brings an in-depth high-fantasy MMORPG to web browsers. Experience a rich world with vivid artwork in an approachable social game format. The questing action is playable anytime, anywhere!
Tynon features:
-Single Player Adventure – Travel the realm and battle a variety of foes across 8 maps and various dungeons. Assemble your band of heroes, craft epic loot, discover golden treasures, and save the floating city!
– Innovative Combat – Vivid battle scenes keep the player's focus on strategy, freeing them from inputting traditional commands during the fight.
– RPG Customization – Players recruit the best heroes into their party, customizing them with special weapons, armor, and more.
– Rally the Troops – Enlist friends in guilds, challenge them in the Combat Arena or face off in the wild.
– Conquer the Land – Complete quests to receive huge rewards while unraveling an epic-length RPG tale.
Man, we just can't have nice things, can we? That's all I've heard on the Internet this week, was kvetching.
by Ragachak
Black Desert Console players can now play the new Twin Class Maegu, available free as of the game's update on April 5, 2023.
by MissyS
Hoplon today announces the launch of its free-to-play vehicular MOBA, Heavy Metal Machines.
by MissyS