FreeStyle to launch Major update on Dec 16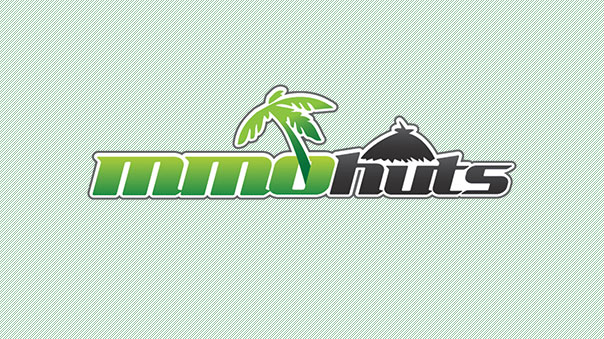 FreeStyle Street Basketball, a basketball themed MMO by GameKiss, just announced a major update which is expected to go live on December 15, 2009. The update includes several new features, items and skills. Some highlights of the patch include a spectator mode called 'public mode', the ability for players to save replays, some game balance adjustments and some new skill animations. The patch also introduces numerous seasonal events for the holiday season. Personally, I feel that GameKiss has been doing an excellent job running the FreeStyle service – as the game has enjoyed numerous major updates and bug fixes since being relaunched by GameKisss. I'm still waiting for the much anticipated 'full court' game mode which has no release schedule in North America.
GameKiss also publishes Nida Online, GhostX and Valkyrie Sky
The Original Press Release:
FreeStyle: This Year's Last Update To Be Launched On December 16

Public Mode Enables Users to Watch Tournaments and League Matches

Replay Mode Makes Mastering Various Tactics Easier

Seoul, December 11 – Online Game Portal Site GameKiss announced this year's last massive system update for FreeStyle Street Basketball Game which will be launched on December 16. This system update features the "public mode" and "replay mode" while another update with a new character 'Sachi', 51 new items and 12 skill motions has already been announced.

For an online sports free download game, the most distinct system update would be the public mode which enables anyone accessing the game to watch a match by simply pressing the mode's button.

Many users who wanted to watch important tournaments have complained about the lack of the public mode. Some users recorded game playing with their own recording program and uploaded their clips on YouTube. Other users then could see the matches. FreeStyle users will now be able to watch major matches between well-known clubs or teams or a dramatic come-from-behind victory in real time.

The replay mode, newly added after many FreeStyle users' requests, would be essential for gamers who aim to improve their performance through analyzing previous games and team tactics. Gamers can save their game-play into a replay file. By watching past matches, gamers can understand opponents' tactics and develop their own play patterns, boosting their game skills.

"Thanks to the pubic mode, users from all over the world will be able to watch all sorts of tournaments and league matches in real time. I'm very looking forward to that. The replay mode, too, will hopefully help users to master teamwork and various tactics," said RomaN, Chief GM of FreeStyle Street Basketball Online Game.

"As this is a massive patch as the year 2009's last update, I hope it is a big Christmas present to our users."

Registration, download and playing of Freestyle Street Basketball are provided worldwide, and can be enjoyed free of charge. More details can be found on the official website: http://freestyle.gamekiss.com.
Next Article
Joymax has introduced one of the most powerful Digimon into Digimon Masters Online's universe.
by MissyS
During the convention this year, Spiral Cats will be cosplaying as characters from Neople's action RPG Dungeon Fighter Online (DFO).
by MissyS