Zodiac Online to start final closed beta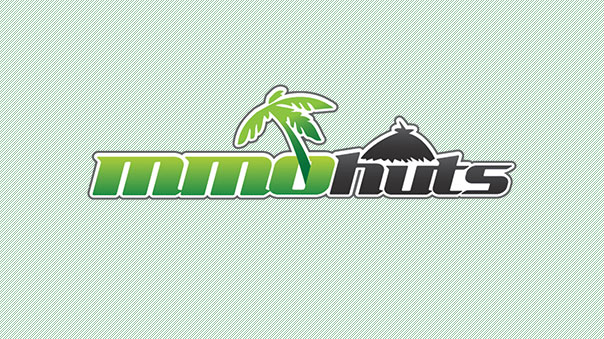 Zodiac Online will be heading into its final closed beta phase on December 12th, announces its producer Ingle Games. The cutely styled game has had reportedly excellent testing sessions so far, including that of its video chat, which allows players to chat via webcams in game.
Two new features will appear in the last closed beta event. The first, PvP oriented, is the Wagon Escorting Quests. The second, a daily event, is the War of Divine Animals, which will require teamwork and lots of effort to do successfully, according to the developers.
The Original Press Release:
Zodiac Online Final CB Preview: Interactivity Enhanced

The innovative game creator Ingle Games has announced that the brand new style MMORPG Zodiac Online will enter its Final Closed-beta phase on PST 19:00 Dec. 12. This is a Chinese zodiac-based free MMORPG with cute and colorful graphics, never a clone of any other game. Its 24 characters are set in a fantasy land borne of an amazing legend of allegiance, valiance, and guardianship. In the game, players will act as Zodiac Envoys on a mandate from heaven, which creates an unforeseen and mysterious set of circumstances. The game's alpha and closed-beta test achieved a perfect success by right of the various unique features, systems , events, and especially the warm custom service among all MMORPGs.

Ingle Games has developed a creative function in some recently launched games, the Video Chat function (web camera required). This function is also included in Zodiac Online so players of ZO can see the real faces of their in-game buddies and experience a much more exciting feelings and more interactive gameplay.

In Final CB, there're even two more brand new features which are going to take the interactivities between players to a new high. The features are the wagon escorting quests and the appending hijacking activities; and the war of divine animals, a daily event which is impatiently awaited by many players.

The Wagon Escorting Quests are adventures full of dangers and surprises, also with plenty of bonuses. Players need to get well prepared before heading out for a try. This is also a new part of the whole colorful PvP system in Zodiac Online.

The War of Divine Animals is a very hard daily event, players need to cooperate well with teammates to defeat the divine animals and their powerful guards.

A new competition and a new cooperation, with these two interactive features, Ingle Games is pretty sure that Zodiac Online Final Closed-beta test will be an amazing Christmas gift to all MMORPG fans.
Next Article
Hero's Song is the one MUD to rule them all.
by DizzyPW
Heroes Charge, uCool's popular free to play MOBA/CCG, has released a major new update for January that adds legendaries, private duels, a...
by MissyS
Gameforge and HEX Entertainment have announced the release of three new Signature Decks.
by MissyS