Ragnarok Online Announces Start of Annual PvP Tournament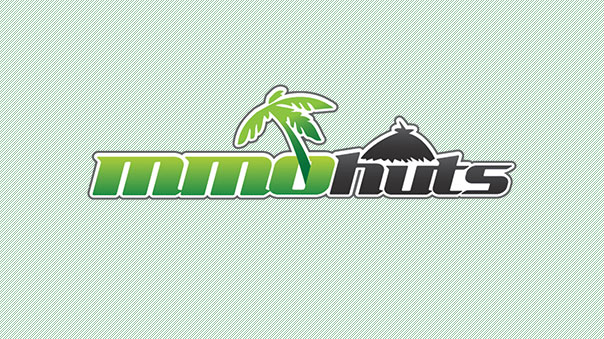 Gravity Interactive has announced the start of their United States Ragnarok Championship (USRC).
The USRC is an annual PvP tournament for Ragnarok Online. Matches this year will begin on Saturday, June 23, at 11am (Pacific). Registration is open now for players to prepare teams of seven for combat. This year's tournament will be slightly restructured to have the US championship mirror other Ragnarok championships world wide, and will allow third class characters for the first time.
Tournaments will require two out of three wins, while title matches will be a best of five. Matches will be limited to seven minutes maximum; the team with the most characters standing will be declared a winner at that point. There will be skill restrictions (including a 167 skill point limit), and vendors will offer equal equipment to all players.
This year's prizes include $1050 for the tournament champions, $595 for second place, and $350 for third place. Fans can also enter raffles during the tournament for cash prizes.
Gravity Interactive also publishes ROSE Online and Dragon Saga.
Ragnarok Online Gameplay Screenshot

Source:
RAGNAROK ONLINE THROWS DOWN FOR ANNUAL PVP CHAMPIONSHIP TOURNAMENT

Cool Team Vs. Team Action In The Hot Sun

Marina del Rey, California -June 19, 2012 – Gravity Interactive, a publisher of exciting massive multiplayer online role-playing games (MMORPGs), announced today the start of the annual player versus player tournament for their wildly popular anchor title, Ragnarok Online. Matches begin Saturday, June 23rd at 11 am Pacific, and will be broadcast live on the Ragnarok Online Twitch.tv channel at http://twitch.tv/warpportal. Players can register their teams now on the official registration page and prepare for a grueling tournament of champions. Full details of the competition, including a massive list of potential prizes, can be found in the announcement on the Ragnarok Online portal at http://www.playragnarok.com/news/eventdetail.aspx?id=179

"We're changing the rules a little this year, to structure the competition the same way it's held worldwide – and that includes adding some sweet cash prizes," said Jason Heimdallr Koerperich, Ragnarok Online Producer at Gravity Interactive. "This tournament is also the first time we're permitting third class characters to join in, meaning the competition just went up a whole new level because these are powerful characters!"

"Let's get ready to ruuuuuuuumbleeeeeee." The United States Ragnarok Championship (USRC) is about to begin. Teams of 7 will be able to brawl in last-man-standing PVP arenas. Regular tournament play will require a team to win 2 out of 3 matches to advance. Title matches, to determine 1st through 4th, will be a best of 5. Matches will last for a maximum of seven minutes: after that, whichever team has the most characters standing will be declared winners to break the stalemate.

During the tournament, some skills will be restricted, including select abilities from the Shadow Chaser, Geneticist, and Sorcerer. Players will also be limited to 167 skill points total, so players will need to be creative in their character builds. Prior to battles, equipment can be purchased from vendors to ensure top quality gear is available to all to ensure a fair playing field.

The big draw for this year's USRC is the amazing Cash prizes! The tournament champions will win $1050 USD for our Champions, while the runner up team receives $595. Third place goes home with a respectable $350; for a total prize pool of $2000 USD! Spectators aren't being left out of the tournament, either: sharing the Ragnarok Online's Facebook posts, or tweeting with the hashtag #USCR2012 will enter fans into a raffle drawing for additional cash prizes.

The delicate seals that protect the world from spilling into complete chaos weaken and break, and only the knowledge and power from the age of myth can save Midgard from certain doom. Can you and your allies push back the threat of total annihilation and protect Midgard from the final Ragnarok? Join now at Play Ragnarok Online, or follow the official Facebook at http://www.facebook.com/playragnarok
Next Article
The most popular of the Vocaloids, Hatsune Miku officially joins the universe of Master of Eternity today.
by Ragachak
The Druids of Old School RuneScape need your help! Their annual summer ritual to protect the world from evil spirits isn't working and th...
by Mikedot