MicroVolts update adds new map and Halloween events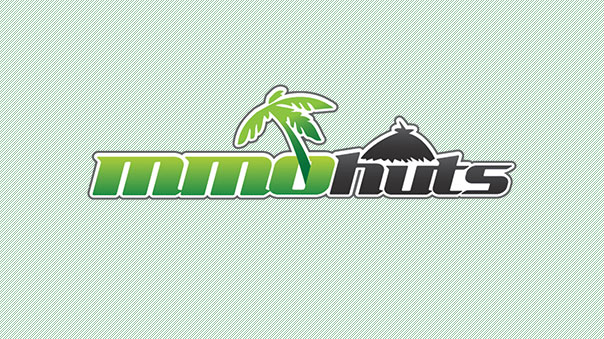 A new closed beta update has gone live for MicroVolts today. The update adds a new Chess map for all modes, as well as ammo drops from defeated enemies and better weapon balancing and other system improvements to make the game more appealing.
Two new events have also been launched. Players can submit a review for a chance to be featured in the Open Beta trailer, and for Halloween, players who connect their Facebook account and become a fan will earn a free Halloween item set, including weapons, masks, and items.
Rock Hippo publishes MicroVolts, its only current game offering to the public.
MicroVolts  Gameplay Screenshot
Source:
MICROVOLTS ANNOUNCES NEW CLOSED BETA UPDATE AND GEARS UP FOR HALLOWEEN WITH A VARIETY OF SPECIAL EVENTS

Special Events Help Kick Off New Closed Beta Update Introducing Player Requested Features

Markham, Canada October 29, 2010 – Rock Hippo Productions Ltd today announced a new closed beta update with several new features based on player feedback for its cartoon-style third person action shooter, MicroVolts. The new features and events will be live starting today, October 29th.   To kick off the update and celebrate the season, MicroVolts will be hosting two special events; players can check out the updates and join in the festivities at http://www.MicroVolts.com/.

The closed beta update will introduce several new features implemented as a direct result of player feedback and include a new "Chess" map now open to all modes, not just close combat, which gives another option for players who love small maps and fast-paced action. Gameplay additions will include ammo drops for defeated enemies along with system improvements and weapons balancing.

"We garnered so much terrific feedback from our closed beta that we didn't waste any time in implementing these exciting new features," said Howard He, President of Rock Hippo Productions.  "Players have made a huge contribution to the game as it continues its progress toward launch, and we look forward to more great feedback from the community."

To kick off the update, players can participate in two special events: now through November 2nd, players can submit their own MicroVolts review for a chance at being featured in the MicroVolts Open Beta trailer!  The winner will be selected by Rock Hippo, and have their name and avatar become a part of MicroVolts history.  Additionally, the Halloween Facebook Event celebrates the season by giving players a free Halloween item set including themed weapons, masks and items by connecting their Facebook account and becoming a fan of the MicroVolts Facebook page.  This event also starts today, October 29th and continues through the end of the closed beta.

MicroVolts features fast paced, third person shooter action and pits players against each other in a secret battle that has been waged and going unnoticed right in our own backyard for years.  No one knows for sure when or where the first toy declared war but rumor has it that the uprising began with four original limited edition figures, code named MicroVolts. Battle lines were drawn when Naomi, Knox, Pandora, and C.H.I.P.-the prototypes a-were soon joined by an endless number of modified versions. Now, toy figures around the world are engaged in an all-out war for valuable battery resources and supremacy of the Micro World.  All we can do now is stay out of their way and wait for a champion to be declared!

For more information about MicroVolts, and to request a Closed Beta Key please visit www.MicroVolts.com
Next Article
Hi-Rez Studios seems poised to inject some life into the Tribes series through its latest online game, Tribes Ascend.
by MissyS
Funcom's Age of Conan expands with the special Shadows of the Past anniversary event and the Festival of Bloodshed Player-vs-Player (PvP)...
by Mikedot