Brawl Busters announces closed beta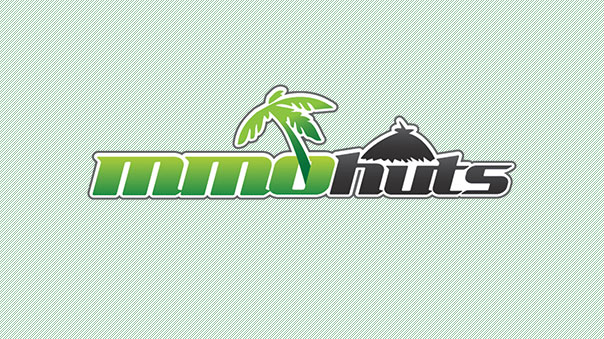 The closed beta test for Brawl Busters has been set to launch on August 11 (next week Thursday).
Brawl Busters is published by Rock Hippo Productions, which also publishes MicroVolts. The game is a third-person brawler with both competitive and cooperative game modes, five character classes, missions, and more. The game's website also features tutorial videos to help players prepare for their first days in game.
Brawl Busters Screenshots:
Source:
ROCK HIPPO TO LAUNCH THE CLOSED BETA FOR BRAWL BUSTERS ON AUGUST 11TH

Become An Original Buster By Signing Up At www.BrawlBusters.com

Markham, Canada – August 4, 2011 – Rock Hippo Productions and partner
Weezor have announced today that the closed beta test for Brawl
Busters will begin next week on Thursday, August 11th at
www.BrawlBusters.com.  In addition to the announcement of the closed
beta test starting next week, the company has also released a brand
new trailer and new screen shots showing off the game.  Brawl Busters
is a Free2Play dynamic new action brawler that features competitive
and co-operative battle modes all in a unique third person view.  With
its simple and intuitive controls, this easy to pick up and play game
makes team strategy a must as player's battle against each other or
team up against computer controlled enemies.

"Our fans ask us every day when they will get their hands on Brawl
Busters so we are excited to finally be able to let them know the
countdown has started and they only have to wait one more week!" said
Howard He, President and CEO of Rock Hippo Productions.  "We invite
players to go to the website now and sign up so they can make sure to
get one of the coveted closed beta invites, and while they are there
they should make sure to check out the weekly video lessons we have
posted teaching them about Brawl Buster's gameplay features. This way,
they can be ready to jump in and be one of the best Original Busters
next Thursday."

The gameplay lessons at www.BrawlBusters.com help players to learn more
about what to expect when they enter the world of Brawl Busters. The
video lessons can be found on the front page of the Brawl Busters
website and feature a breakdown of each of the five character classes,
the missions, the customization, environment and items and much more!
If you want to be one of the first brawlers to try out the game, drop
us your email address at www.BrawlBusters.com.

Facebook: http://www.facebook.com/brawlbusters
Twitter:  http://twitter.com/brawlbusters
YouTube:        http://www.youtube.com/brawlbustersonline
Next Article
Ragachak here, offering you the biggest and most interesting developments to come out of Seattle at Pax Prime 2015!
by DizzyPW
We've teamed up with Singularity Lab to give away their latest Virtual Reality/PC arena shooter, JetX!
by Ragachak
OnRPG and MMOHuts have partnered with Aeria Games for a special Aura Kingdom NPC naming event in preparation for the incoming beta testing! No...
by DizzyPW