Freestyle Basketball holds online semi-finals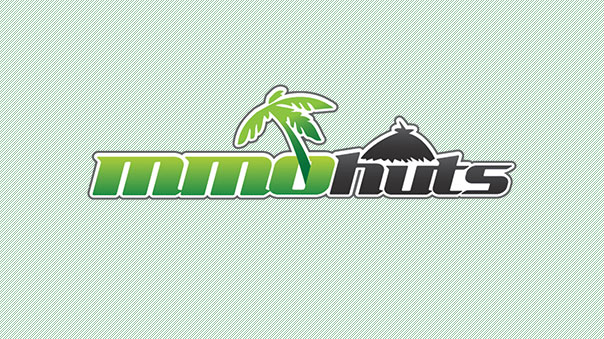 Freestyle Basketball, a sports MMO from GameKiss, is currently holding a semi-final competition in its Major Club League. The semi-final games are being recorded and posted on YouTube for fans to watch and cheer on teams, and the matches are being held on November 15th.
The Original Press Release:
Street is hotter than the court!

FreeStyle Street Basketball Game Fever Beats NBA Buzz! Major Club League Semi-final, Four Teams Confirmed

Seoul, November 11 – While basketball fans are engrossed in watching fierce competition on the court of the just-started NBA season, excitement over FreeStyle Street Basketball – the first online basketball game and original street basketball game – is ever growing.

Today the PC online game portal GameKiss confirmed four teams to play at the semi-finals of Major Club League. Sixteen clubs from four divisions battled in three round matches in play-offs between Oct. 25 and Nov. 9, and a team was selected from each division. The teams to play at semi-finals are: CN, Crows Zero'7, Drunken Tiger and AAA.

The teams will have semi-final matches on November 15 at 18:00 (PST). Teams that win two out of three matches first will reach the final.

"Basketball fans, of course, enjoy NBA matches. While outcomes of NBA matches are strictly driven by rules, I couldn't even predict the winner of the last tournament because of the online street basketball games' unexpected variables and unpredictability. That is why FSSB is realistic and gamers enjoy it," said Roman, Senior GM of the FreeStyle Street Basketball game.

"Gamers also feel the tension as though they are playing in a national team when they compete against 'freestylers' from all over the world including Europe, Middle East and North America. We are doing our best to provide fair games for everyone. Please keep watching who's going to win and who's going to shoot the final shot."

Every match from <Freestyle Street Basketball Game – Major Club League> is available at the official GameKiss channel at YouTube (http://www.youtube.com/GameKissVideos).

Registration, download and playing of Freestyle Street Basketball are provided worldwide, and can be enjoyed free of charge. More details can be found on the official website: http://freestyle.gamekiss.com.
Next Article
The Scion starts smack in the center of the skill tree and gains advantages from dexterity, strength, and intellect in a crazy hybrid magic sw...
by DizzyPW
MissyS goes hands-on with the nostalgic and frantic competitive shooter that is Broken Bots.
by MissyS
This weekend, Trove put the spotlight on some of the custom PvP arenas created by players since the launch of its Battleverse update.
by MissyS