FreeJack adds new achievements and map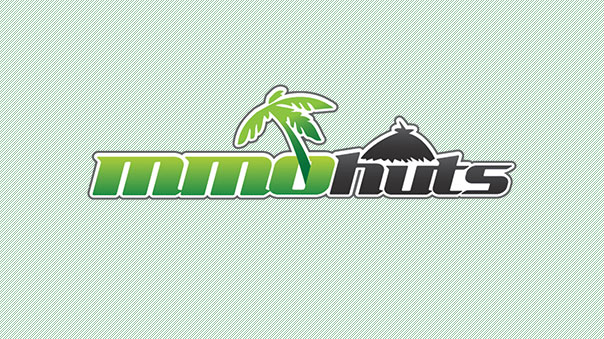 FreeJack has released a new update, adding a new map, new items, and over 50 achievements.
The new map, "Cosmos Jack," lets players race in space, along planet's rings and satellites. New items include several character clothing options plus MyRoom decorations; and the achievement system unlocks over 50 achievements for players to complete in-game, each with their own reward for completion.
FreeJack is a parkour racing game published by GamerKraft.
FreeJack Gameplay Screenshot
Source:
PARKOUR RACING GAME, "FREE JACK", GETS ACHIEVEMENTS AND A NEW TRACK

FreeJack Goes to Space in a New Track, Brings Back More Than 50 Achievements

Toronto, CANADA— November 23rd, 2010— Game Bridger Entertainment, a global publisher and distributor of interactive online entertainment media, announced today an update to their new free-to-play parkour racing game, FreeJack. The free update, which is available now, brings new character clothing items and "MyRoom" decorations, in addition to the all-new track "CosmosJack", and an achievement system with more than 50 in-game achievements for players to collect! For information about FreeJack and to download the game for free, visit http://freejack.gamerkraft.com. ;

Set in the dark recesses of space, "Cosmos Jack" lets players run along planetary rings, vault over orbiting satellites, and even grind through a wormhole! Upon their return from orbit, FreeJackers will be happy to discover that they can now unlock and collect more than 50 in-game achievements. The achievements are earned by completing various in-game tasks, with each one offering a valuable reward. This substantial free update is available now!  Learn more about FreeJack and download the game for free from: http://freejack.gamerkraft.com.

FreeJack is a free-to-play parkour racing game for Windows PCs supporting Windows XP, Windows Vista, and Windows 7. Players race head-to-head across the urban metropolis of New Jack City in high-octane foot races, chaining together stylish flips and tricks into combos to increase their speed and cross the finish line first!. Players can personalise their character with fresh outfits and running gear and even customise their own unique in-game living space with cool furniture and accessories to show off to friends! FreeJack also supports online leaderboards, a club/clan system, in-game friend  lists, and more! FreeJack is part of the GamerKraft free games portal. GamerKraft. Play Free.

FreeJack is free to download and play. Visit the official FreeJack homepage at: http://freejack.gamerkraft.com. ;

For more information about the GamerKraft free-to-play games platform please visit: www.gamerkraft.com. ;
the core concept of Supernova has the potential to be Bandai Namco's next diamond in the rough. Though it may not appeal to core MOBA pla...
by Proxzor
Visual Novel turned 2D Fighter gets its finalized release officially for NA/EU on Steam
by Mikedot
Nexon America's beloved massively multiplayer online role-playing game (MMORPG) MapleStory has surpassed eight years of service in North Ame...
by MissyS