Audition Online's November update adds new songs and clothing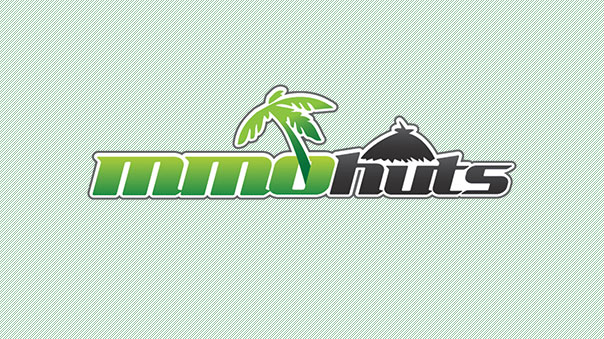 Audition Online is launching a November update today, adding new songs, clothing, and special events for December.
10 new songs will be added to the song list, including "Addicted" by The Frail, and 100 new clothing items are headed to the Fashion Mall.
For December, players will receive five "secret shopper" items that they can open for gifts from the Redbana team. Players who haven't logged in since October 27th will also get a 3x EXP card, and players who log in at least 15 days during December will earn two extra "mystery shopper" items with exclusive gifts.
Redbana also publishes CardMon Hero and will be publishing Mythos for North America.
Audition Online Gameplay Screenshot
Source:
Audition Online Releases New Content and Kicks off a Holiday Promotion

100 New Clothing Items, 10 New Songs Including Addicted by The Frail, and Free Holiday Gifts!

SAN FRANCISCO – Nov. 23, 2010
Audition Online today released a free update that includes a variety of new in-game items and songs to dance to. Among the new content are 10 new songs, including the hit Addicted by The Frail. In addition, players can now access over 100 new clothing items that have been added to the Fashion Mall and expect to receive free gifts through the holidays, just for logging in!

December Promotion
In spirit of the holiday season, any player who logs in during the month of December will receive a special gift from Redbana – five "secret shopper" items. Open them up and receive all sorts of wonderful gifts! Redbana is also offering a special bonus for returning players who missed the last two updates. Any player who has not logged in since October 27th will receive a 3X EXP card to help them catch up with their friends. To top it off, any player who logs in a total of 15 days or more during the month of December will receive two "mystery shopper" items that may contain exclusive items that you can't get any other way!
In addition to the exciting game updates, dancers are encouraged to check out the Audition Spotlight app on Facebook, which allows you to show off your hottest moves, connect with fellow dancers, and compare avatar profiles with your Facebook friends. Please visit: http://apps.facebook.com/audition-spotlight/
For more information on the update and to play Audition Online, please visit: http://audition.redbana.com
Next Article
Arena Mode brings a new level of combat to World of Warriors by pitting players against one another for a chance to climb the ranks.
by DizzyPW
This past week Perfect World Entertainment released a new set of screenshots and a new trailer showcasing the Lycan race in Forsaken Worlds ne...
by JamesBl0nde