Cronous adding Union Wars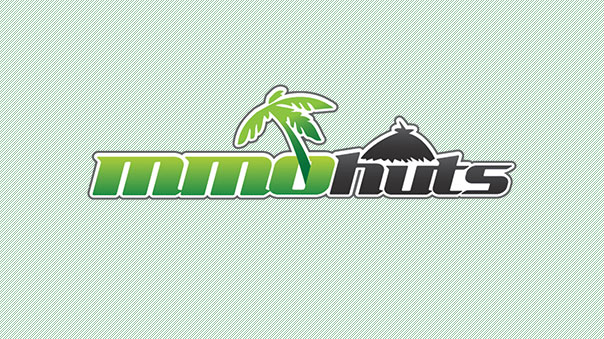 Cronous has announced that it will be adding Union Wars to its game system next week.
Union Wars are a massive PvP effort for Cronous. Each Union consists of five guilds. In the Union War, a defending Union must prevent the attacking Union from performing a "Will of King" ceremony for 100 minutes. If the invaders win, they take over the castle and earn the right to tax players. The winning Union leader also gains a crown to hold until the next War. Honor points earned will also contribute to a ranking system and the ability to buy items from the Honor Point Shop.
The Original Press Release:
All New Union War in CroNous
New update scheduled for mid-January

Seoul, Korea – January 21, 2010 – Cronous is introducing a new Union War system. Finally, the spectacular revolution will begin. There will be unprecedented changes to the Cronous war system, including rewards for both winning and losing sides.
In the new Union War system, with each Union consisting of five guilds, a defending Union will have to confront the two besieging Union. The ultimate goal of the defending Union will be to prevent the besieging Union from performing the 30 second Will of the King ceremony for 100 minutes. For the besieging Union to perform the Will of the King ceremony, they will have to pass the Outer Gate, Inner Gate and the Two Guard Tower. However, they are expected to meet fierce resistance from the defending Union.
If the besieging Union wins the war, they will become the new owner of the castle, and the right to tax players will be bestowed upon them with the Union Leader being granted a crown to be worn until the next Union war. For each win, the Union members, who have acquired more than 2000 honor points during the relevant Union War, will also be given 3 points for their victory. Furthermore, the honor points gained during the Union War will be available for use to purchase items in the Honor Point Item Shop. Also, with enough Honor Points, the players will be granted a rank in the following order: Caim, Berial, Beelzebub, Astaroth, Lucifuge, Marves and Lucifer.

For more information, please visit http://www.cronous.com.
Next Article
Omprus is launching Server 2, Apocalypse for their MMORPG Zomber Squad.
by MissyS
Aeria Games has announced its plan to launch Scarlet Blade for the North American market.
by MissyS
A lot of fun content has come to Darwin Project since it was announced and began the Early Access phase of its testing.
by Ragachak