JoyMax and WeMade merge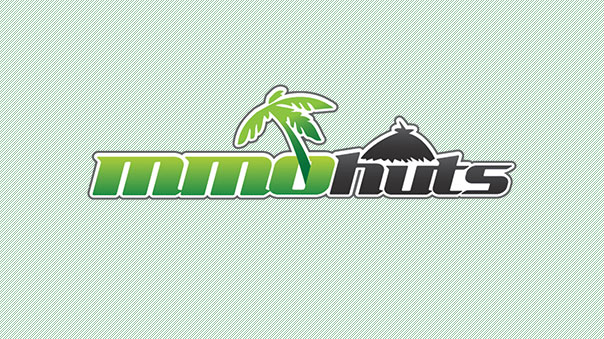 Joymax, publisher of Silkroad Online, and WeMade Entertainment, publisher of  Mir 2, Mir 3, and Digimon Battle, have announced a merger today, bringing both companies under the Joymax name.
The merged company will use JoyMax's platform, while developing a new global portal designed to launch this spring. Joymax is already working on Silkroad Online 2, and more projects are planned, the company hinted.
Joymax recently shut down service for Deco Online and Darkeden.
Silkroad Online Gameplay Screenshot
Source:
JOYMAX MERGES WITH WEMADE ENTERTAINMENT TO STRENGTHEN GLOBAL PRESENCE

Now Operating Under The Joymax Brand, The Combined Companies Will Leverage Their Collective Communities-Which Exceed 200 Million Worldwide-Looking To Take Their Successful Franchises Including Silkroad Online And Digimon To The Next Level

Seoul, KOREA – February 22, 2011 – Joymax and WeMade Entertainment announced today that the two companies have merged and will now operate under the Joymax name.  The creators of one the most popular games worldwide, Silkroad Online, and the leading publisher of such titles as Digimon Battle, have combined operations to further strengthen Joymax's position as one of the fastest-growing global game developers and publishers in the world.

"By joining forces we are able to expand access to our portfolio of top online games to more markets than ever before," said Kwan Ho Park, CEO of Joymax.  "Consumers will benefit from the collective talents as we continue focusing on creating spectacular online games that fans across the world have come to expect."

Founded in 1997, Joymax's first MMORPG, Silkroad Online, launched in
1994 and the company is currently developing the sequel, Silkroad Online2. Since the successful launch of its first MMORPG, Joymax has gone on to service not only Korea but more than 200 international countries.

"Silkroad Online is one of the most popular games worldwide with thousands of fans connecting to the game every second from all over the world," Park continued.  "Joymax's success comes from the foundation of its outstanding global platform, and together with WeMade's development team and the recent partnership with Dragonfly, the co-developer of QuakeWars Online, we now have all the components to create the best and most compelling games for players across North America, Europe and Asia."

With the merger of WeMade and Joymax the new company will utilize Joymax's strong global direct service platform to enhance its successful lineup of online games while leveraging WeMade's extensive development background and business teams to launch the company's new global portal this coming spring.

"Both Joymax's global direct service platform and the popular MMO, Silkroad Online, have been major successes, and we look forward to working with the talented development team to continue creating popular, ground-breaking online games," said Park.

For more information about Joymax visit www.joymax.co.kr/eng//
Next Article
Age of Wushu introduced a new hidden Sect (class), Peach Blossom Island for the upcoming expansion Tempest of Strife.
by Mikedot
Can you withstand both the harsh conditions and new threats that await in the sands?
by MissyS
ESTSoft, Inc. today released the first vignette in a four-part feature spotlight series focusing on the robust combat and adventure from the h...
by Mikedot