Wakfu officially launches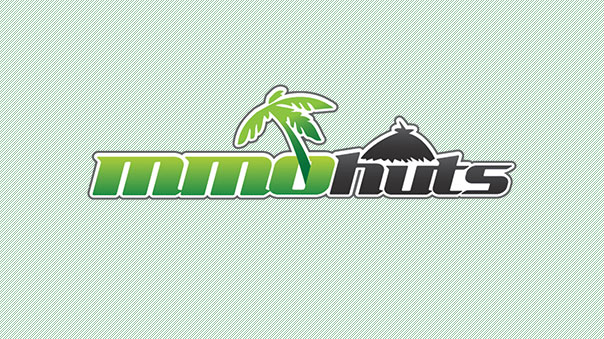 Square Enix (in North America) and Ankama (in Europe) have officially launched Wakfu today in both regions.
Wakfu is available as a free download, with limited free content available for players. An optional monthly subscription ($6.00 per month) is available to grant access to premium content, which includes max level, additional game areas and story chapters, profession mastery, guild participation, and the ability to become governor. The launch also includes the debut of the cash shop, where players can purchase cosmetic items and exclusive content and services.
Wafku Gameplay Screenshot
Source:
Square Enix and ANKAMA Launch WAKFU®

Tactical Massively Multiplayer Online Role-Playing Game Now Available In North America for PC, Mac and Linux

LOS ANGELES, Feb. 29, 2012 /PRNewswire/ — Embark on a mystical journey through the magical World of Twelve as Square Enix, Inc., the publisher of SQUARE ENIX® interactive entertainment products in the Americas, and ANKAMA, an independent digital creation group and developer, today announce the North American launch of their tactical massively multiplayer online role-playing game (MMORPG), WAKFU® for PC, Mac and Linux.

Now available as a free download from the official site www.wakfu.com/na, WAKFU also offers a monthly subscription fee of $6.00 that gives players access to premium content. Premium members have the ability to reach the highest levels, explore all available game areas and story chapters, master all 16 professions, create and join guilds and even become the next governor. In addition, both free and premium monthly membership players will have access to WAKFU's microtransaction-based store to purchase cosmetic items and a variety of exclusive content and services post launch all of which will continue to enhance a player's experience.

"The talented team at ANKAMA has done an exceptional job at taking a traditional MMO and transforming it into a breathtaking episodic excursion," said Jason Herczeg, vice president of online at Square Enix. "ANKAMA is the ideal partner for Square Enix as we evolve to provide top tier, service-oriented content across all devices and platforms to our passionate community."

"Empowering the player and putting them in control of their own destiny throughout their journey makes for an unforgettable MMO adventure," added Anthony Roux, chief executive officer at ANKAMA. "The game has been a labor of love for everyone on the development team and we are thrilled to finally share our special creation for all to enjoy."

With 12 distinct, completely customizable character classes to select from and a variety of missions and turn-based combat to engage in, WAKFU takes place in a vibrant and immersive world where players' choices are paramount and actions directly impact a continuously evolving ecosystem. Featuring a rich political system, players can defend their nation against enemy attacks, conquer new territories, vote, elect government officials and even run for governor!
SUN Classic is an upcoming PC MMORPG, that recreates the PC MMORPG video game 'Soul of the Ultimate Nation'.
by MissyS
Funcom has kept the updates coming for players of LEGO Minifigures, introducing the Element System and preparing to launch Series 12.
by MissyS
Floppygames and Glohow have recently released a major new update for Phantom Chaser, renewing the game with adjustments and new content.
by MissyS