Forsaken World begins closed beta phase 2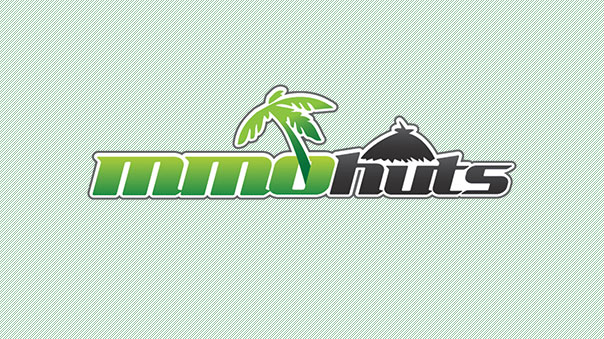 Forsaken World's second phase of closed beta testing began this afternoon, letting in a new batch of testers and adding new content to be tested.
The level cap will be raised to 40 for testers, and players will have access to the Hunting Festival, Arena of Souls, and Wraith Castle. Four new professions – Merchant, Detacher, Armscrafter, and Gearcrafter – are also added, along with new gear, pets, and skills unlocked as players reach the new level cap.
Forsaken World is published by Perfect World Entertainment, which publishes several other games including Jade Dynasty and Battle of the Immortals.
Forsaken World Gameplay Screenshot
Source:
At long last, the advent of the second phase of Closed Beta testing is nearly upon us! With many improvements already in place, Phase 2 will broaden the horizons for all beta characters by increasing the level cap to 40. This opens up a whole new group of maps, dungeons, events, instances and professions to experience!

Note: Phase 2 will NOT commence until after 3:00 p.m. PT (Pacific Time) on Tuesday, November 23.

After reaching level 40, you will have access to the following new dungeons and events:
– The Hunting Festival event
– The Arena of Souls
– The Wraith Castle

You will also have access to the following new professions:
– Merchant
– Detacher
– Armscrafter
– Gearcrafter

Besides being able to experience all of the new instances, reaching level 40 will open up whole new possibilities for both gear and pets. Take this opportunity to continue testing Forsaken World before open beta launch, and you'll be in good shape to take off straight out of the gate on launch day.

If you haven't had the time to get into the game yet, you can find the client download here:
http://FW.PerfectWorld.com/download

We look forward to seeing you explore everything that Forsaken World has to offer!

– Perfect World Entertainment Staff
Today, Just A Game announced their iTCG Kings and Legends will be entering into beta testing this week!
by MissyS
Dragon Nest, free MMORPG from Nexon, is already a big success in China. In its open beta, Dragon Nest has reached over 400,000 concurrent onli...
by Guest
Wild Terra is essentially a different game since the last time I played, so it's about time I give it a full review!
by ApocaRUFF