MARVEL and Nexon Reveal 'MARVEL Battle Lines Card' Game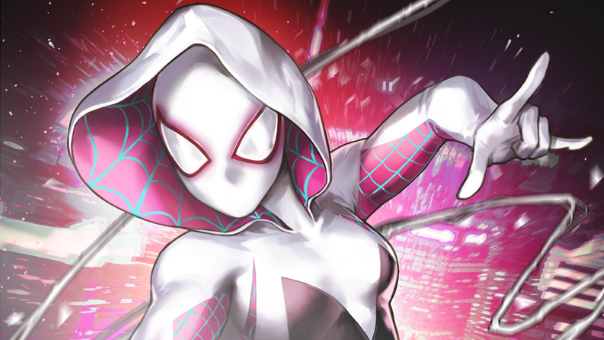 Nexon has officially announced a collaboration with Marvel Entertainment for a strategic card game – MARVEL Battle Lines. It will feature hundreds of iconic Marvel Super Heroes and Villains, where players collect and build the ultimate deck of Marvel characters to take into battle across a single-player campaign. This story was written by Marvel writer Alex Irvine and will also feature a real-time turn-based competitive PvP mode. MARVEL Battle Lines is slated to come out in 2018 as a free-to-download game on the App Store for iPhone/iPad and on Android devices via Google Play.
MARVEL Battle Lines offers intuitive gameplay for players to invest time in whether it's single-player or PVP right from the beginning. Collecting cards from each battle in the campaign or the PVP modes, players can build a variety of decks based around their favorite characters, mastering their strategies to take on greater challenges as well as do battle with the best of the best in PVP. There will also be other single-player activities, where players can revisit beloved Marvel storylines and events, to continue to reward players for completing challenges.
"Marvel's incredible universe has reached hundreds of millions of fans around the world and it's an honor to be collaborating with their team on a truly unique game that draws on the nostalgia of collecting trading cards and taps into the fun of battling with friends," said Lawrence Koh, General Manager at Nexon. "MARVEL Battle Lines is incredibly engaging, fast and accessible, and will give players a chance to hone their skills and collect their favorite Super Heroes and Super Villains based on how they like to play games – whether that's through the original single-player storyline and activities or competing in the PvP mode."
Once you've had the taste of a good RPG title it's gonna be quite hard to find another game that will appease your now cultured soul.
by Ojogo
The upcoming Aces Wild update for the popular true action combat MMORPG TERA will launch in North America on Thursday, July 7, 2016.
by MissyS
Originally known as 'Yokai Saga' in Korea and Thailand, an enhanced version called Phantom Chaser comes to the West.
by Ragachak