Summoners & Puzzles' Beta Has Arrived on Android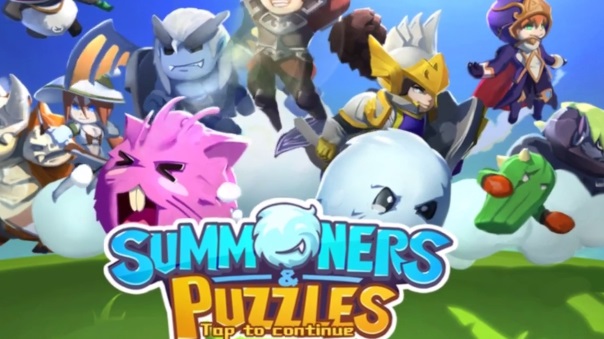 Summoners & Puzzles is a Match-3 Game now available on Android and has already been released on iOS. It offers a blend of tactical depth and RPG features, where a player summoners characters by matching a puzzle to hit a variety of enemies. Cards are divided into ranks (C, B, A, S, SS), and each of the characters is further subdivided into three groups: Close Combat, Defense, Long Distance Combat. Players will take three characters with them into battle, and it's important to choose them wisely, as the battles will grow more difficult as the game progresses. There are plenty of features and battles to go through, and each chapter will have different difficulties and monsters to fight and will gain lots of items and cards from battle.
To upgrade these cards, players use gold, which can be gained from battles, as well as chests. Though there is also a PVP mode, where players can do battle with their friends or others around the world. In this mode, players receive the same three cards picked at random, so it is less about who has spent money and more about who has the strategic thinking and knows the cards better. There are also prizes depending on rank in every season for PVP. Summoners & Puzzles blends puzzle mechanics and RPG depth,  and while the core game is a Match-3, it offers so much more than that.
Joymax has announced today the upcoming launch of another major update for Silkroad Online in the "Ignite Silkroad" series - Ignite ...
by MissyS
Webzen announced today that MU Online will open a new Speed Event server on October 4.
by MissyS