GameKiss channels FreeStyle Street Basketball through Warp Portal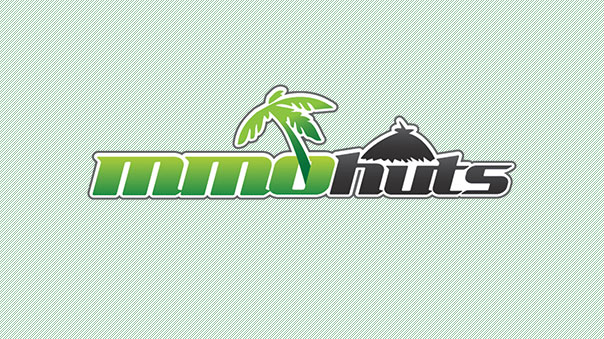 GameKiss and Gravity Interactive (Warp Portal) have reached an agreement, allowing Warp Portal players to begin playing FreeStyle Street Basketball through channeled service (effective Monday, November 22nd).
This will allow players who have a Warp Portal account to play FreeStyle Street Basketball through it, rather than creating or visiting GameKiss's account portal.
GameKiss also published Valkyrie Sky (which is shutting down); Gravity Interactive publishes several games including Requiem and Ragnarok Online.
FreeStyle Street Basketball Gameplay Screenshot
Source:
GameKiss Launches FreeStyle Channeling Service in Conjunction with Warp Portal on November 22nd.

GameKiss, Online Game Portal providing FreeStyle game service for American as well as global users, is to launch a channeling service of Gravity in conjunction with Warp Portal on November 22nd in Pacific Standard Time. Warp Portal is a game portal of Gravity Interactive which provides services of Ragnarok Online and Requiem to name a few.

"We are very excited over the fact that Warp Portal users are now able to play FreeStyle through upcoming channeling service," said Roman, PM of GameKiss. "We are committed to make sure that both Warp Portal users and FreeStyle users would be able to enjoy the game under the environment of fair competition," added Roman

Especially upon upcoming channeling service, Main GM of Freestyle, Joey noted, "We have allowed Warp Portal users to play the game via Warp Portal Launcher just as their previous practice in order for them to easily access the game." Joey also announced that FSDay and the event to pay VIP Package are now under the preparation by the 30th of this month. FSDay and VIP Package Event are designed to provide the users additional experience values and points, which are usually being paid after playing the game.

For more detailed information upon the channeling service by GameKiss and Warp Portal, please check www.gamekiss.com as well as www.warpportal.com.
Next Article
Super Evil Megacorp's MOBA built for touchscreens, Vainglory, is celebrating its first birthday.
by MissyS
Arena Mode brings a new level of combat to World of Warriors by pitting players against one another for a chance to climb the ranks.
by DizzyPW
Wargaming today announced that its free-to-play mobile MMO action title, World of Tanks Blitz, has officially entered into Closed Beta testing...
by Mikedot