Ubisoft Digital Days 2013 Begins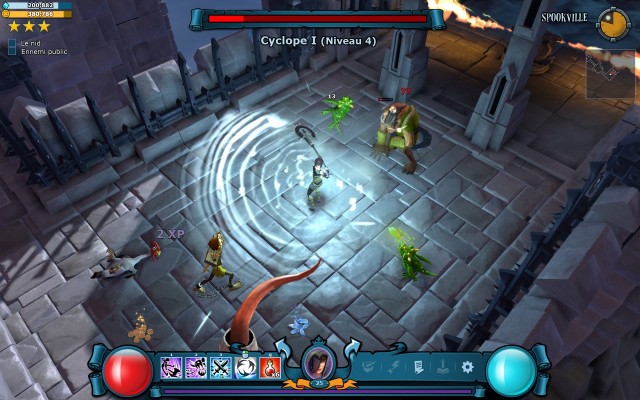 Ubisoft is pleased to announce that the Ubisoft Digital Days 2013 are taking place today, on September the 10th, held in Paris, France. And with it, a lot of amazing surprises as only Ubisoft can do! Among the games being covered, Panzer General Online, The Epic Quest for Mighty Loot, and the all new announcement of Tom Clancy's EndWar Online are of particular interest here at MMOHuts.
Announced last month, Panzer General Online is a browser-based strategy game that follows in the footsteps of the classic, turn-based strategy game and its sequels. Featuring a hexagonal grid system, tactical gameplay, and more, Panzer General Online will provide players with a substantial amount of engrossing gameplay no matter where there go. The announcement trailer for the game can be found below:
The Mighty Quest for Epic Loot has also announced a fourth character that will be joining the roster. The runaway is a former aristocrat who longed for adventure, so she shunned her heritage, grabbed her axe, and set out to fulfill her wishes. The Runaway is a speedy, mid-ranged fighter with a decidedly musical flair, and players will find much to like should they be interested in that style of gameplay.
Finally, Ubisoft has announced Tom Clancy's EndWar Online as a way to bring back the popular EndWar game back to the fans. The game is a tactical MMO, featuring real time battles, army and base management, and community driven battlegrounds. Players choose their faction, and command their armies through various tasks and missions. A trailer for the game can be seen below.
Tomorrow, Daybreak Games will be releasing the Coirnav Progression Server to celebrate Everquest's 19th Anniversary.
by Ragachak
This month, Blizzard helps me get back some of what I have missed from Overwatch by playing Heroes of the Storm.
by Abubakr
The full production budget has now surpassed €300,000.
by MissyS