Final Blade Releases Huge Update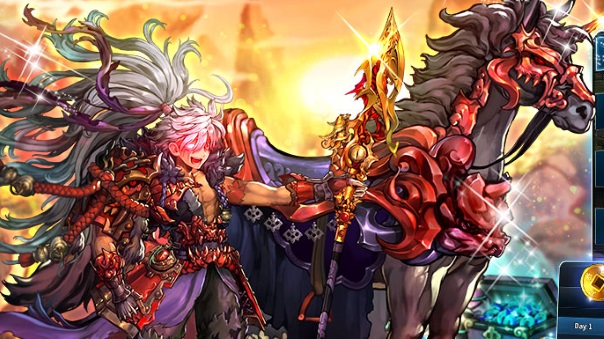 Final Balde has a new update today, which adds several new systems to the game, such as the Evolution and Orb systems. There are also going to be several events aimed at both newcomers and veteran players. New players who created an account after May 23rd, 2019 can access special missions and acquire plenty of rewards (G6 Hero Bottles, Advent Hero Bottles and more). Returning players who haven't logged in for more than 15 days will also have access to events that give a wealth of items (7+million gold, 8,000 sapphires, G6 Hero Bottle x5 and more).
The new Sanctum of Guan Sword is a system that pits players on a server against each other in a real-time lucky draw, for incredible prizes, and there's also the Evolution system. Players can now push their heroes past their limits, to hit G8. The Advent Heroes (G7) can access this newfound limit of power. The Orb System will offer randomized stat boosts to heroes, which can be freely equipped as needed.  There's also the new Wailing Tower, which has these new Orbs and also features a challenging set of rules.
A blast of the biggest MMO news of the day
by Guest
Holospark's cooperative online FPS, Earthfall, is now available across PC (via Steam), Xbox One, and PlayStation 4.
by MissyS