New MMORPG Fairy Story Online Announced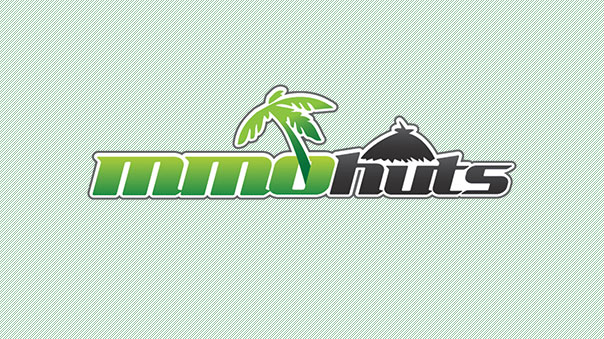 A new 3D Anime inspired MMORPG, Fairy Story Online, has officially been announced by the Chinese MMORPG developer NGames Information Technology Company. Fairy Story Online closed beta keys are available here. Graphically speaking, the game looks a bit like Bright Shadow and Fiesta Online.
Be wary of the official press release below. MGames claims that Fairy Story Online won numerous awards including "GameSpot World's Most Anticipated Online Games award in 2009", but after trying to verify this claim, I couldn't find ANYTHING about Fairy Story Online on GameSpot. I don't think Gamespot even has a most anticipated online game awawrd. I could be wrong though.
The Original Press Release:
The First 3D MMORPG online game Fairy Story of Q version operated NGames is coming

The full name of NGames is NGames Information Technology Co., Ltd. Founded in February 2010, it is an interactive entertainment enterprise comprise of network game development, operation and promotion. The company is committed to providing high-quality games and services for players, with secure game environment and strong back support. Through the improvement of technology, innovative concepts, thoughtful features and personalized service, the company has established a large-scale integrated entertainment platform, game321, including online games, animation, friends making, etc.

Fairy Story is a great 3D MMORPG online game of Q version, made by an elite software engineering group in three years.

Win nine China industry awards:

GameSpot world's most anticipated online games in 2009
Users' cutting-edge gaming world in 2009
PC Editor's Choice Award 2009
World Internet cafes Award for the most anticipated online games in 2009
Zhongguancun Online Editor's Choice Award 2009
Be compiled by Choice PCHOME 2009
Animation base Best Image Award in 2009
Cool Travel Network Award for the most anticipated online games in 2009
Aiplay Online games in Malaysia, "Mahathir" Award 2009

Playfulness of the game is widely recognized by players. Using real-time fighting mode, there is a good interface layout, smooth operation in the game. Automatic path-finding, automatic monster fighting, auction systems and some other human designs, greatly reduce the burden of players and increase fun.

The game screen is delicate, the scenes are romantic and beautiful. Players can enjoy childhood pleasure. It has different styles, with distinct personalities in the ornate personal items. And it has interesting pet system, 100 kinds of pets, cool mounts, focusing on collecting, enhancing, developing and fighting. What's more, its perfect virtual interactive scenes can create a totally different game experience for you. In addition, it has challenging system, funny card systems, aesthetic dancing system, beautiful weapons, items enhancing system, fierce field BOSS battles and so on, which has greatly increased the playfulness of the game.

Welcome to join in Fairy Story, let's create a beautiful, warm game world.
Next Article
Season 14 - Emergence will arrive on PC on October 3rd. But available right now, LeVar Burton as Geordi La Forge is featured in a new episode.
by Ragachak
The new Builder's Kit DLC contains dozens of new parts for custom ship designs, a new ship design style, and additional labeling options.
by MissyS
Following their pre-registration period, Yostar has announced their oceanic battler, Azur Lane will hold a closed beta phase.
by Ragachak