Mir 2 Joins DONTBLYNK Gaming Portal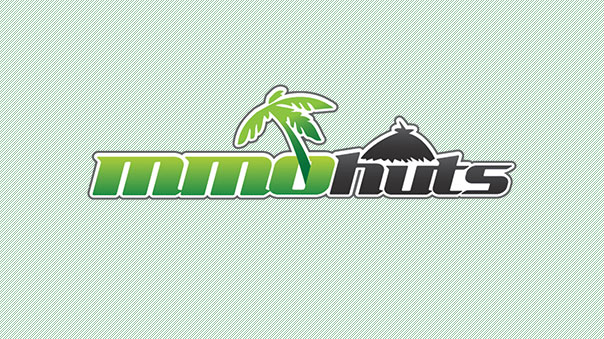 MMO publishers Gamepot USA and YNK Interactive have partnered up to bring Mir 2 to a larger audience. The Legend of Mir 2 is a classic free to play MMORPG that has been played by millions across Asia. The game has been revived and brought to the West as Mir 2: The Legend Continues.
YNK Interactive will be 'channeling' Mir 2 which will allow registered members of their DONTBLYNK portal to access the game. The channeling method has helped publishers coordinate in the past. Uforia channels the NosTale global service, and ijji offers more games through channeling arrangements that it publishes it self.
Mir 2 was originally developed by WeMade Entertainment which is still an active MMO developer and publisher. They currently publish the sequel to Mir 2, titled The Legend of Mir 3.
The DONTBLYNK portal offers a wide range of free online games including SEAL Online, K.O.S. Secret Operations, and Krazy Aces,
Gamepot USA is best known for Bright Shadow and Fantasy Earth Zero.
Full Release:
MIR 2 JOINS THE DONTBLYNK PORTAL

Gamepot USA partners with YNK Interactive to channel the popular MMORPG

ORANGE COUNTY, Calif. – May 20, 2010 – Online PC game publisher YNK Interactive has partnered with Gamepot USA by channeling their fantasy MMORPG, Mir2. YNK Interactive has added Mir2 to www.DONTBLYNK.com where DONTBLYNK members can now play Mir2 through the same game portal along with other free-to-play games like Seal Online: Evolution, Krazy Aces, and K.O.S.-Secret Operations.

"The strength of our games is measured by the quality and enthusiasm of our community," said Margeaux Sullivan, Marketing Division Manager for Gamepot USA. "We are excited to partner with YNK Interactive to share our games with a wider audience."

Mir2 is set in the land of Mir where players can choose from four professions: Taoist, Wizard, Assassin, and Warrior. Mir2 allows players from around the globe to come together and venture out in the expansive land of Mir, encountering numerous quests as they fight monsters or amongst themselves while gathering items to better equip their character's armor, stats, and abilities.

"I'm thrilled in our partnership with Gamepot USA and certain that Mir2 will be a hit with our DONTBLYNK members," said Marines Didulo, Marketing Manager for YNK Interactive. "Channeling Mir2 enables us to expose this fascinating game while continually providing a great online interactive experience to our expansive user base."

As part of the DONTBLYNK portal, players are able to purchase PotCash, Mir2's currency, with Blynks as well. To celebrate the launch, the first players will receive 10% bonus PotCash when purchased with Blynks. For more information, visit www.DONTBLYNK.com.

About YNK Interactive

YNK Interactive – the newest addition to the YNK family – is a subsidiary of YNK Korea, one of Korea's largest online game developers and publishers since 1998. Based in Orange County, California, YNK Interactive's mission is to publish high quality free-to-play game titles for English-speaking players around the world. The global network including YNK Taiwan and YNK Japan is known for its award-winning MMO games for the PC, such as Rohan, Seal Online, and Sting. YNK Interactive currently publishes and operates four free-to-play online games: R.O.H.A.N.: Blood Feud, Seal Online: Evolution, Krazy Aces, and K.O.S.-Secret Operations. In 2009, YNK Interactive opened the DONTBLYNK game portal, in order to house their games in one online location as well as to allow players to transfer game currency amongst them.

About Gamepot (USA), Inc.

Gamepot (USA), Inc. is the U.S. publishing division of Gamepot, Inc., one of Japan's top gaming firms. Opening its Los Angeles office in August 2008, Gamepot (USA), Inc. is dedicated to providing the best games free of charge, and invites all players to "Taste the fun". Gamepot has a full course meal of fun, fulfilling games slated for North America and beyond. For more information, please visit http://www.gamepotusa.com
Next Article
Blade Wars enters closed beta on May 13, 2010 at 4PM EST. Check out ChangYou's latest 2D Fantasy MMORPG.
by Guest
The next phase in that story is the end of Volume 3, heralded by the famous march of the Ents against Isengard. The tower that once loomed opp...
by DizzyPW