Villagers and Heroes Halloween Events Now Live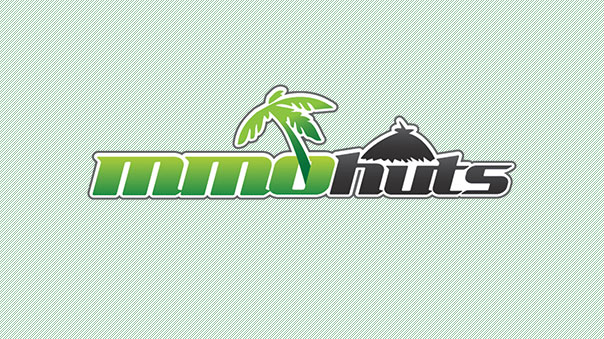 Halloween has descended upon the Seven Realms in the form of a frightfully wondrous new event zone! Gather your swords and maces, staffs and bows, put on the most sturdy of your magical armor, and explore, at your own peril, the mysteries and pleasures of 'Spooky Town.' Here you will meet the grand dame of witchy goblins herself, Spooky Druda, a vile creature whose equally nightmarish band of four Incarnations , The Rat, The Wraith, The Bones, and The Ghoul, will, when summoned, challenge even the most formidable of game players and require more than a little savvy team collaboration. Players can join the event by signing up for Village and Heroes at http://www.villagersandheroes.com/play/.
Spooky Town provides endless opportunities for players of any level to reap vast rewards in all manner of different ways. For the adventurously inclined, this eerie zone of horrors is rife with challenging creatures who, when vanquished, drop a multitude of different treats – xp boosters, medallion extractors, gnogmentation sockets, talent potions, spirit and health regenerators, mass producers, and the list goes on. And for players with a penchant for crafting, put your tailoring, cooking, blacksmith , or carpentry skills to work by striking up deals with some of the wandering undead in exchange for these same treats. And all players alike will surely covet the elusive costumes found only in Spooky Town. Diligently acquire all of the needed pieces, and you, too, can soar as an 'Angel of Royalty', or cavort as a 'Pumpkin Witch', or perhaps even slink triumphantly about in our infamous 'Dark Otter' suit.
The Seven Realms delights in the festivities of Halloween, and offers, in addition to the many treats to be found in Spooky town, a wide array of fantastical costumes, exotic masks, and lively potions for our players to choose from. Want to be a Sugar Sweet Candy Witch, or an Angel of Death? Or maybe cloak yourself in our fiendish 'Dullahan' costume and play a few mischievous tricks on your friends? Whatever your tastes might be, we've got something for everyone.
The Seven Realms invites you to spend Halloween with us. You'll not be disappointed!
For more info, visit http://www.villagersandheroes.com/

Next Article
It is with a heavy heart that Epic Games closes down Paragon this year, as of April 26th, 2018.
by Ragachak
UQSoft has officially launched their 1v1 battleship game, SailCraft on mobile devices! It's a new vision of the classic boardgame Battles...
by Ragachak