Faeria's 'Chronicles of Gagana' Expansion is Live on Steam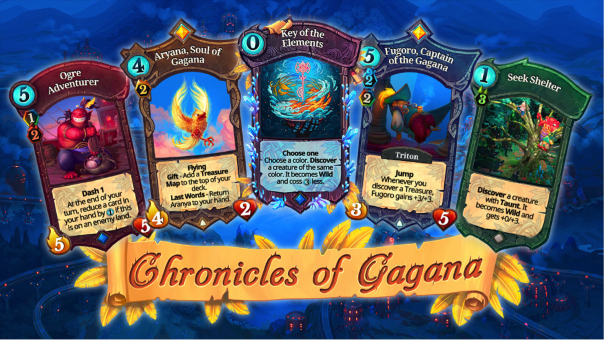 Versus Evil and Abrakam announced this morning that their digital CCG Faeria released a new expansion: Chronicles of Gagana. It's available on Steam for 13.99, with a 10% discount for the launch week. A new civilization and continent come in this update, alongside new creatures. Players will hunt for ancient treasures, and have 40 new cards that await their decks, and also features a new "Mecha" card subtype. For the first time in Faeria, players can delve into the heart of the Mecha civilization, a city built into the core of a volcano. The third expansion is available now, and follows Resurgence and Fall of Everlife!
Chronicles of Gagana – what's inside?
40 New Cards including Treasures and Treasure Maps.
Keyword: Discover – Discover cards embrace the core theme of exploration and discovery
Treasure Maps – Find and accumulate powerful new Treasure cards that can also be played in Pandora mode
New Subtype – Mecha will be a new card subtype and deck archetype introduced in this expansion.
New Cosmetics
Next Article
The Entropia Universe platform will fully Support Oculus Rift Development Kit 2 (DK2), Valve and HTC's SteamVR & more.
by MissyS
Sony Online Entertainment LLC (SOE) today released the 21st expansion for EverQuest, The Darkened Sea. Continuing the "Year of EverQuest&...
by Mikedot