Eternal Comes to the Nintendo Switch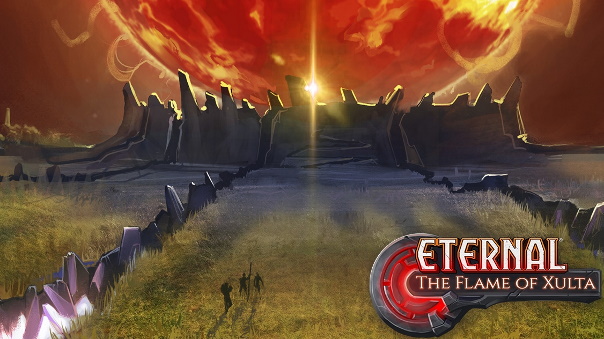 Eternal from Dire Wolf Digital is now one of the first full-featured digital card games on the Nintendo Switch. What's more, it also features cross-platform play with the Steam, iOS, Android and Xbox One editions of the game. Featuring a deep card pool, and plenty of tactical deckbuilding and combat action, Eternal brings a great deal to the mobile console. Dire Wolf also announced a new cross-platform expansion for Eternal, "The Flame of Xulta".  
This seventh set for Eternal adds over 200 new cards. There are new mechanics and gameplay features to utilize and is set on an ancient world, beneath a dying sun. Gem-clad paladins channel their power to vanquish their foes, and gladiators work towards a grand legacy in a grand arena. That's only a taste of the story in "The Flame of Xulta", which is available now.  The 2020 Eternal World Championship was also revealed, with more information about that in the link below.
"Today is a really exciting day for Eternal, and we're thrilled to be expanding our cross-platform support to include Nintendo Switch," said Scott Martins, President of Dire Wolf. "With a new set, new options in how and when to play, and the return of our World Championship esports competition, there's a lot happening — and a lot more to come."
Over at PAX South 2017 several prominent members of the Twitch staff hosted a Q&A about the future plans of their popular streaming platfo...
by Kings Decree
MUVGAMES is glad to announce the Early Access of their action MOBA, FeArea is live on Steam!
by Ragachak