Epic Seven Releases Special Summer Side Story 'Song of the Sea'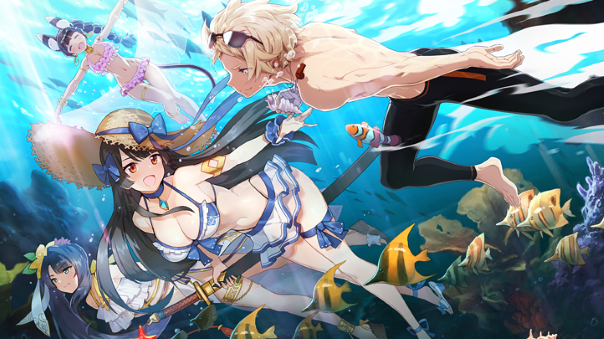 "Song of the Sea" is a limited-time special Summer Side Story available in Epic Seven, for a limited time. This coincides with the new skin system for Heroes, both of which arrived on July 25th, 2019. "Song of the Sea" will be in the game until August 15th, and it will tell the tale of Karin and the Phantom CIC's summer in Reingar. Reingar has become the go-to vacation destination, and this Side Story lets players receive rewards by clearing Achievements, instead of purchasing them from the Exchange. There is also a new event to celebrate the summer, "Dominiel's Delicious Shaved Ice Event". Players will complete daily missions in it, to gather ingredients for shaved ice. This, in turn, can be used to acquire rewards.
The skins found in this update are the first to be added to the game, with a swimsuit skin coming for Karin, who is one of the main characters in this side story. More skins will be released in future updates as well. The Chaos Inquisitor Specialty Change for the 3 star Hero Butcher Corps Inquisitor is also now available. On top of that, several improvements have been made to Hero Promotion and the Steel Workshop, making it easier than ever for players to strengthen their Heroes.
Obsidian Entertainment and Asmodee Digital are proud to announce that new content for role-playing card game Pathfinder Adventures is coming.
by Ragachak
Echoes of Eridu is a game made by fans, reimagining the world of Mega Man to their ideal setting with new characters to enjoy. With this past ...
by DizzyPW
JamesBl0nde is now live on Twitch.TV playing the just launched F.E.A.R. Online to get us in the spirit of Halloween! Join us for this horror s...
by DizzyPW