Elsword Introduces Electrifying New Class For Eve "Code Electra"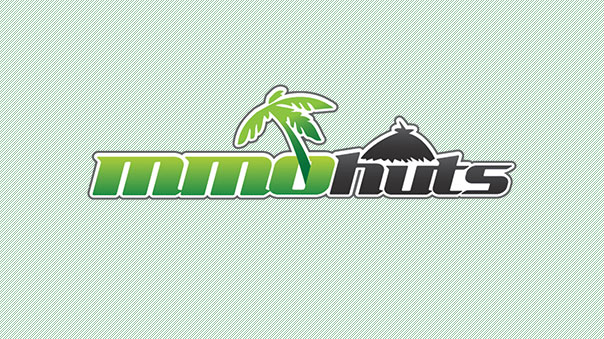 Kill3rCombo, publisher of the hit free-to-play action MMORPG Elsword, reveals another new class in its Transformation series. Popular character Eve, queen of a lost robotic race, gains a whole new set of looks and abilities with the Code Electra class. Her arsenal expands to include devastating laser beams and the harnessing of pure energy into aggressive electric attacks. This new choice for Eve is part of the on-going Elsword Transformation series; a multi-month campaign delivering a new class for each of the six unique Elsword characters.
Eve's regal powers reach a new peak as she gains the ability to focus mystical energy into a wide array of deadly laser attacks. With the Code Electra class, Eve unlocks a new ability called El Spectrum, where she can switch between multiple modes which alter the way her laser beams behave and fire. Effects from the new modes include the ability to scatter beams more widely, tighten the beam for pinpoint accuracy and increased damage, and more. Each of the numerous skills players can choose for Eve is affected by mode switching, resulting in many strategic options. These modes must be mastered for players to gain the most from Eve's new abilities.
Eve is no ordinary artificial intelligence; she's determined to regain the glory of her ancient robotic race. Preventing the meltdown of the Nasod Core nearly drained Eve of her natural powers. Seeking a way to regain her abilities and become even stronger, Eve discovered the path to mastering the Code Electra class deep in the vaults of the Nasod Core. Now armed with the ability to wield laser beams on top of her already intimidating arsenal, nothing stands in the way of Eve's goals, except foes waiting to be cut down.
Next Article
Mordheim: New Bosses and Enemies Revealed
by Mikedot
Wartune is a fun, casual, and easy to pick up game. You just log on, and get started.
by Guest
Today KOG Games, publisher of the hit free-to-play action MMORPG, Elsword, lets the baddest of the bad run rampant in the new Elsword update: ...
by DizzyPW