Elfender officially launches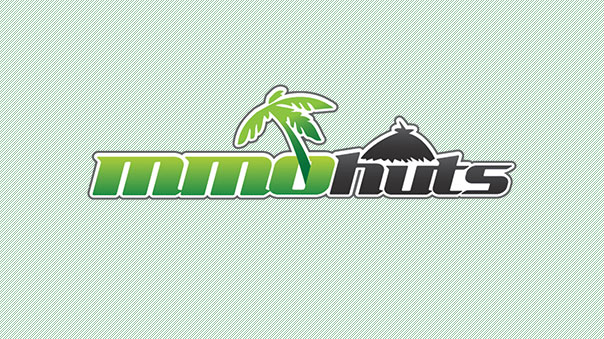 Elfender officially launched at the end of last week, on July 7, and has announced it now to the world. All new players will get a starting bonus to help them along their way.
Elfender is a browser-based tower-defense game, borrowing elements from Plants Versus Zombies, trading card games, and role-playing games. Players can PvE or PvP, placing plants versus zombies in the Chamber of Fight and battling it out for rewards. The game also features missions, quests, puzzles, customization, shops, in-game e-mail, and crafting.
Elfender is published by Clapalong, which also publishes Batheo and eDragon.
Elfender Gameplay Screenshot

Source:
Elfender finally meets the world!

Power Hosts Technology Limited, the publisher of Elfender, confirmed its release on 7th Jul, 2011. The online game community will have to prepare for another round of fierce competition between games mixing all the edges of MMO, RPG, PUZ, LVG and TCG. Elfender is most likely to get the upper hand!

http://www.clapalong.com/?action=promotion!ldp&utm_campaign=Elfender_S1&utm_source=m&utm_term=ma013

Every player who registers on clapalong.com to play Elfender will be given newcomer packs and loads of bonuses. Currently they are featuring payment promos that give you a great head-start. Make a decent purchase and you wait for gifts rolling like snowballs.

Elfender adapts appealing features from the popular game Plants vs. Zombies and combines them with many other awesome elements. Elfender is a highly anticipated browser-based tower defense game mixing all the edges of MMO, RPG, PUZ, LVG and TCG. In this game, you can experience the fun of management, exploration, puzzle-solving and so much more.

Elfender offers stimulating powerful PVP and rich PVE of varying difficulties whose success can only be guaranteed by accumulated wisdom and courage with your co-gamers. The warring sides occupy their own zones in the Chamber of Fight to place plants or zombies strategically and see who gets the upper hand. The images of characters are definitely the highlight.

All in all, the gameplay is familiar if you were a fan of Plants vs. Zombies, however, there are also many surprises waiting for you. Elfender supplies all kinds of missions and quests which may lead to bountiful rewards for you to level up quickly and achieve a winning streak in the fantasy world. Besides, the dashing clothes and glamorous dress available will give you an incredible customization experience and unique visual feast. There are Shops to purchase what you need, e-mail system to bond with your buddies, crafting factory to better utilize those gathered items and so forth.

The brilliance of Elfender can really not be described in full detail here. You must play it by yourself to fully understand it. Elfender has just been released and what are you still waiting for?
Next Article
A new weapon is being introduced to the world of Dauntless in the form of the War Pike. It's a versatile polearm with unique attacks.
by Ragachak
Wargaming, the leading free-to-play developer and publisher, today announced that the company's highly anticipated free-to-play flight comba...
by MissyS
The Battle of the Immortals closed beta has officially been delayed until mid April. Those with closed beta keys will need to hold onto them a...
by Guest