CrimeCraft launches summer update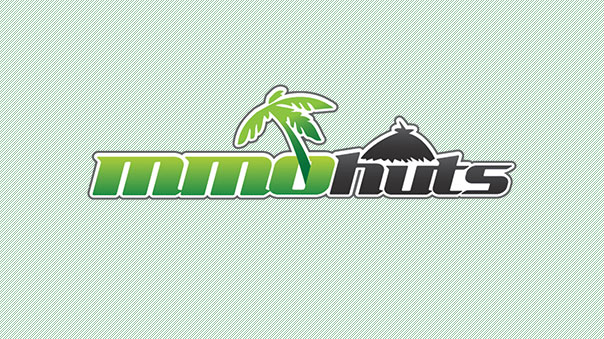 The latest update for CrimeCraft is now live, with a list of new features, including:
* The new game mode, Assault, Capture, Destroy (ACD)
* A spectator mode, allowing 8 players to watch a match
* A "Death Camera" that lets players see their killer after their death
* A new addition to Safeguard PvE (totalling 7 PvE variations)
* A reduced download (1.5GB)
* New advanced graphics options
* New customized game options: Friendly Fire, Vampire, No Knives, No Explosives, Password Protected
CrimeCraft is published by Vogster Entertainment.
CrimeCraft Gameplay Screenshot

Source:
New Game Mode Headlines Summer CrimeCraft Update

Community Input Drives Changes to the World's Premier MMORPG Shooter

NEW YORK, NY, July 11, 2010 – Vogster Entertainment, an indie innovator in video game design and content, today unleashed the latest community-driven update for its flagship MMORPG shooter CrimeCraft. The Summer Update unleashes a host of improvements, new features, customizations and content, topped by a new game mode, Assault, Capture, Destroy (ACD), an objective-based game mode with two teams battling over a respawning Defense Core.

"We always try to balance adding new compelling features that expand the game and spending most of our time and effort addressing community requests and improving core features," said Executive Producer Michael Mendheim. "We maintain an open channel of communication between the development team and the community and always try to be as nimble as we can in reacting to user requests."

Major community-suggested changes include a spectator mode accessible to all players and a "death camera" to watch a character's killer after death. Spectator Mode is a powerful community tool that allows up to eight users to follow other players in a match or switch to a free-roaming camera mode at will.

In addition to the new game modes, numerous improvements have been implemented, including a new addition to the Safeguard PvE game mode for a total of seven PvE variations across three modes, a reduced download size of 1.5GBs for new players and advanced graphics options to deliver smoother gameplay on lower spec computers.

A variety of customized game options arrive with The Summer Update as well, including Friendly Fire, a Vampire mode where users gain health as they inflict damage, No Knives, No Explosives, and a Password Protected mode available to all users.

Coinciding with the Summer Update launch is the release of the Bleedout graphic novel from Archaia Entertainment. Archaia's graphic novel tells the frighteningly plausible tale of a world destroyed by its own greed and shortsightedness, the world of CrimeCraft. The Bleedout graphic novel will be available in all book stores July 15. Check on the web at http://www.archaia.com for more information about Bleedout and other Archaia products.

For more information and up-to-the minute news on the world of CrimeCraft, please go to http://www.crimecraft.com.
Next Article
Update 2.9 for Vainglory is huge, and it's now officially live! With it comes Churnwalker, a series of Autumn-themed skins and more!
by Ragachak
Mobile RPG Kingdom Hearts Union X (Cross) introduced a new collaboration that will run from today through July 31st, 2018.
by Ragachak