Dungeons preview released for Legend of Edda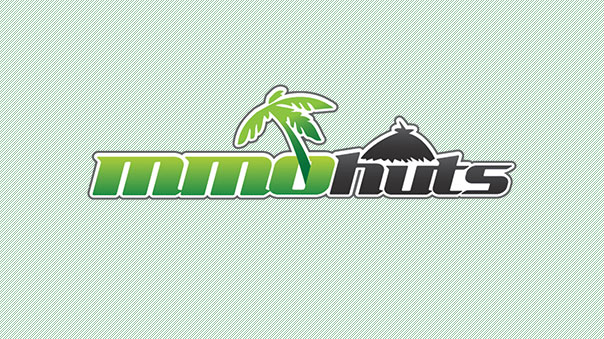 GamesCampus' new anime-style MMORPG, Legend of Edda, has released a new dungeon preview today along with new screenshots.
Dungeons in Legend of Edda can be tackled alone or in a group, and will feature three difficulty levels as well as puzzles, traps, monsters, and of course, at least one final boss. However, players will be limited in the number of times they can complete them per day, and will be scored on performance (deaths, kills, and completion time) with better scores resulting in better rewards.
GamesCampus also publishes Heroes in the Sky, Soul Master, and Asda Story.
Legend of Edda Dungeon Screenshots:
Source:
GAMESCAMPUS RELEASES NEW DETAILS AND ASSETS FOR THE DUNGEONS IN ITS UPCOMING MMORPG, LEGEND OF EDDA

The Game's Exciting Dungeons Will Feature Dynamic Group And Solo Challenges, Quests For Rewards And Much More!

Sunnyvale, Calif. (September 23, 2010) – Leading online game publisher, GamesCampus.com (www.GamesCampus.com), announced today details about the numerous dungeons that will be featured in the upcoming free-to-play, massively multiplayer online role playing game (MMORPG), Legend of Edda.  Players can visit the game's official website at http://LegendofEdda.gamescampus.com to learn more and to register to get into closed beta which starts at the end of this month.

Legend of Edda will feature numerous dungeons that will allow players to group up to take on exciting challenges and complete quests for rewards.  Whether players group up or compete solo, they will tackle dungeons instanced with three different difficulties and arduous monsters, mazes, puzzles, traps and a final boss at each dungeon.

With limited attempts per day, players will only have a few chances to be scored for performance in each dungeon on deaths, kills and time and the bigger the score the better the prizes!

"Adventure, challenge and reward are all very important components of Legends of Edda and that's what these dungeons bring to the game,"
said Uyen Uyen Ton Nu, head of marketing for GamesCampus. "We're excited to introduce these dungeons to players and look forward to launching many more in the future."

Legend of Edda is a hardcore PVP MMO, with a deceivingly cute interface. The game features fast-paced intense battle featuring a lot of very powerful PVP, and large scale RVR battles.

Based on the Greek mythological conflict between the Gods of the Olympus and the Titans, Legend of Edda takes players through a dynamic storyline divided into five unique chapters based on the conflict of two opposing factions.  Players will pledge their allegiance to the Olympus Gods or Titans from the beginning-prior to character creation-which will play a large role in upcoming PVP and RVR battles.
Fast-paced PVP battles are the cornerstone of the game and will include intense personal battles, guild battles and player-killing (PK) where opposing factions can attack each other at any time.

Additional PVP battles will include the Sacred Treasure Battle: a large scale RVR battle between followers of each god to obtain the sacred treasures and, lastly, the game features Guild vs. Guild mode, where players will battle within an enclosed battle ring.

Players interested in learning more about this MMO Developed by EYA Soft can go to the game's official site to follow the latest updates and sign up for a closed beta key. http://LegendofEdda.gamescampus.com
Next Article
Independent developer Full Control today announced that the first expansion for S pace Hulk: Ascension is available now to download for PC, Ma...
by Mikedot
Daily MMO news featuring Lord of the Rings Online, Champions Online, and Dogs of War.
by Guest
First Assault is nearing the end of its paid Early Access phase and will enter a free-to-play open beta on Thursday, July 28.
by MissyS