Diablo III: Reaper of Souls Launches Worldwide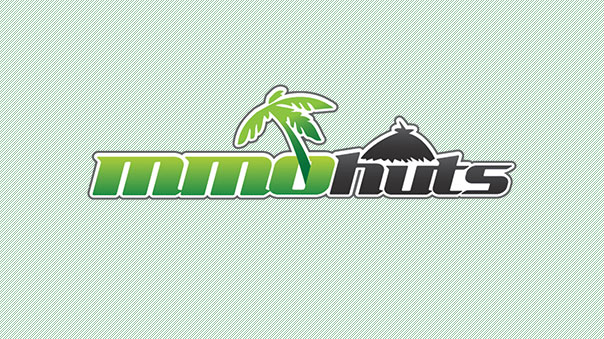 The time has come for the greatest heroes of the mortal realm to answer the call to arms and join the crusade against death itself. Diablo® III: Reaper of Souls™ is now live and ready to challenge Windows® and Mac® gamers around the world.
In Reaper of Souls, the five valiant heroes from Diablo III—Barbarian, Demon Hunter, Monk, Witch Doctor, and Wizard—are joined by a new champion: the Crusader. Clad head to toe in fortified armor, the Crusader is an unstoppable force of righteous destruction who channels the power of divine wrath to visit retribution upon his demonic quarry.
Reaper of Souls adds a challenging new act to Diablo III in which players will embark on a dark and perilous journey through terrifying landscapes; explore the legendary city of Westmarch; and slay countless minions, each hell-bent on bringing their heroic quest to a grisly end. The adventure culminates in a climactic confrontation with Malthael, the Angel of Death, whose twisted designs spell ruin for the innocent people of Sanctuary.
"Together with the new loot experience we added to the game, Reaper of Souls improves on Diablo III in countless ways," said Mike Morhaime, CEO and cofounder of Blizzard Entertainment. "Players returning to Sanctuary will find a darker, more engaging, and much more rewarding experience awaiting them."
A recent free update to Diablo III on Windows and Mac introduced a host of new game features, including o blo III players a f Reaper of Souls, all Diablo III players the expansiona major revamp of the game's loot system, an expanded Paragon progression system for max-level characters, and expanded social tools in the form of Clans and Communities. With the purchase of Reaper of Souls, players will gain access to game-changing new features and highly replayable content, including:
· Act V: A dark and terrifying chapter sending players on a final confrontation with death itself
· The Crusader: A new playable hero—a veritable war machine made human
· Level Cap to 70: Formidable new spells and abilities that take players to new heights of power
· Adventure Mode: A new game mode that gives players the freedom to go anywhere and slay anything
· Bounties: Randomized objectives that reward players in new ways for exploring Sanctuary
· Nephalem Rifts: Fully randomized dungeons offering endless replayability and heaps of loot
· The Mystic: A powerful new artisan who provides heroes with loot-customization options

All of this new content comes with the Reaper of Souls Standard Edition (available in physical and digital versions), which players can purchase at a suggested retail price of £32.99. Players also have the option to upgrade to the Digital Deluxe Edition (SRP £49.99), which contains a wealth of in-game bonuses:
· Exclusive helm- and weapon-transmogrification recipes for players to distinguish their characters among the champions of Sanctuary
· A Spectral Hound minion players can summon to keep their adventurers company on their epic journey
· Three additional character slots to accommodate new heroes
· A World of Warcraft® in-game companion pet, the Treasure Goblin, ready to compete in Pet Battles
· A set of StarCraft® II Crusader-themed Battle.net® portraits and Malthael-themed decals

The Reaper of Souls retail-exclusive Collector's Edition comes fully-equipped with all of the bonus items from the Digital Deluxe Edition and also includes a gorgeous full-color hardcover art book, a behind-the-scenes Blu-ray/DVD two-disc set, and a mouse pad bearing the impenetrable visage of Malthael, the Angel of Death. The Collector's Edition is available at select retailers for a suggested retail price of £64.99. Players should check their local retailer for details and availability, as supplies are limited.
As an added bonus, anyone who buys Reaper of Souls will receive one or more Expert Card Packs (depending on which version of the expansion is purchased) for Blizzard Entertainment's recently launched digital strategy card game, Hearthstone™: Heroes of Warcraft™. Read this blog post for further details.
Unfortunately, I'll be missing for Pax West this year; it's unfortunate, but that's where we are. Thankfully, our boss will be there!
by Ragachak
Are you a fan of GWENT, and would love to enter the realm of competitive card games/esports with the popular Witcher card game?
by Ragachak
Shards of WarBigpoint reveals Ryudo, the fifteenth character in the science fiction oriented MOBA game Shards of War. An assassin of the highe...
by Mikedot