WarStory Browser MMO By BigPoint Uses Silverlight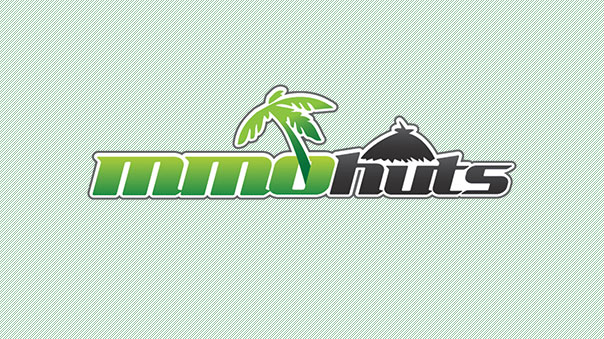 The German browser gaming juggernaut Bigpoint is publishing a new game that's powered by Microsoft's Silverlight. What is Silverlight? Besides one of those updates that restarts your computer in the middle of a game, its a web plugin that allows the browser to play rich content. When it was first released, it was used for online videos, but now a development studio called Chimera Entertainment has put it to use to make a browser game.
That game is called WarStory – Europe in Flames. Like the publisher Bigpoint, Chimera Entertainment is based in Germany but has global ambitions. WarStory is set during World War 2 and allows players to fight along the Americans and Soviets as they try to liberate Europe. WarStory has brightly colored visuals and supports real-time combat. From some of the early screenshots available, the user interface is a map of Europe.
It will be interesting to see how WarStory develops, the browser gaming scene has been very exciting in the past few years. Learn more about WarStory and how it utilizes Microsoft Silverlight by reading the full release below.
Full Release:
Stylized Graphics and Strategic Gameplay Combine to Deliver Unique, Massively Multiplayer Online WWII Title

HAMBURG, September 21, 2010 /PRNewswire/ — Bigpoint GmbH (http://www.bigpoint.com) – a worldwide leader in browser-based video games – today announced the global launch of WARSTORY – Europe in Flames (http://warstory.bigpoint.com), one of the world's first massively multiplayer, browser-based video game powered by Microsoft Silverlight. Silverlight is a development platform that delivers applications with cutting-edge graphics and interactivity across multiple browsers, devices, and operating systems.

"Bigpoint's leadership stems from our willingness to support innovative technologies that improve the quality of graphics and game play in browser games," said Heiko Hubertz, CEO, Bigpoint. "Being early to market with a multiplayer title that takes advantage of the wide range of features and capabilities in Silverlight was a major factor in our decision to license and add this game to our global network."

"Microsoft is pleased that video game companies such as Bigpoint are taking advantage of the rich features and capabilities in Silverlight to build state-of-the-art video games for the Web," said Brad Becker, director of Rich Client Platforms and Tools, Microsoft Corp. "This compelling game opens the door for users to experience the high-definition, interactive capabilities of Silverlight in an entirely new way."

Bigpoint, which has more than 140 million registered users in its global network, licensed WARSTORY – Europe in Flames from Chimera Entertainment, a digital entertainment studio based in Munich.

"With Silverlight we've found the perfect technology to bring the vision of our game to life," said Hendrik Lesser, CEO, Chimera Entertainment. "We were able to employ a similar development environment for this browser game as we were used to for classic PC games. The efficient tools and the early support from Microsoft have truly assisted us in our work. We are very pleased that Bigpoint is joining us in utilizing this new technology."

WARSTORY – Europe in Flames is a free-to-play, massively multiplayer strategy game set during World War II. Players join one of the allied armies and command a company of soldiers and vehicles, which grows in size, strength, and capabilities as the game progresses. The main objective of the game is to march your forces across Europe and defeat the Axis powers. Large scale multiplayer battles are designed to last several days, which lead to an epic fight in Berlin to decide the fate of the world.

Per the agreement, Bigpoint has global exclusive rights to distribute and market the game. Like all Bigpoint titles, WARSTORY – Europe in Flames is completely free-to-play. Bigpoint plans to release additional games built atop the Silverlight platform in early 2011.
Next Article
Rock Hippo Productions has launched its latest update to MicroVolts, titled Rumpus Room Ruckus.
by MissyS
PWI's 7 Year Anniversary is this month and to celebrate, we're running in-game events and giveaways throughout the rest of September.
by MissyS