Double experience this week in Flyff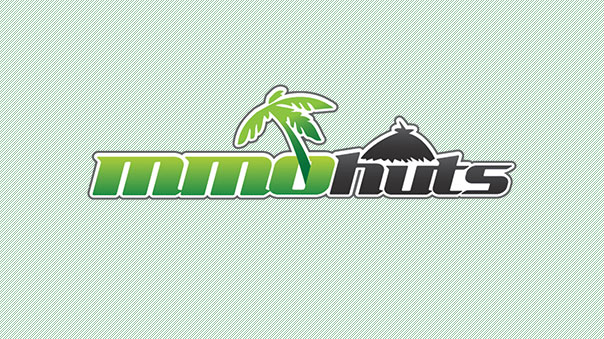 Flyff (Fly For Fun) is offering players a full week, starting today, of double experience. The boost lasts until midnight Pacific on September 28th.
During this period, Flyff will also hold "flash sales" which will only last one day each, and will put various categories of items on sale – so if you are looking to buy a cash shop item, check the sales for the week first.
Flyff is published by gPotato, who also publishes Allods Online, Aika Online, and Heroes of Gaia.
Flyff Gameplay Screenshot
Source:
Hello there Flyffers!

We've pretty much gone mad putting this week's sale together but you're all going to be quite pleased with the results.

Without beating around the bush, throughout the next 7 days we will be hosting various amazing Flash Sales each and every day! Get your wallets ready, there's something here for everyone:

09/22 – Flash Sale: All Rare Clothing Sets

09/23 – Flash Sale: All Cloaks

09/24 – Flash Sale: All Pets

09/25 – Flash Sale: All Flying Items

09/26 – Flash Sale: Buy 1 Get 1 FREE Sale

09/27 – Flash Sale: Spro, APro, XPro, and GPro Bundles

09/28 – Flash Sale: Bundle Madness

~*~*~*~*~*~*~*~*~*~*~*~*~*~*~*~*~*~*~*~*~*~*~

Greetings Flyffers!

You're all gonna be quite stoked to hear that starting at midnight tonight (09/22/2010) and lasting up until 11:59:59 PM PST of September 28th, 2010, we will be hosting a WEEK LONG 2x Exp Event! It's pretty self explanatory and if you plan on grinding and taking advantage of it, start prepping now! This little leveling boost should help the lot of you grab some delicious exp and should even help prime some of you hero's out there for v16 and the new 3rd Job Evolutions!

Enjoy the grind all, and try your best not to fall asleep at the keyboard from exhaustion
Next Article
Game Insight is pleased to announce that their epic action strategy Cloud Raiders is now available for download on Google Play.
by Mikedot
The latest expansion pack to the critically acclaimed Cabal Online is now officially live on the Cabal servers. The expansion adds 'Soul ...
by Guest
Wargaming has released the fourth in their series of developer diaries for World of Warplanes.
by MissyS