Warlords of Aternum Receives Massive Content Update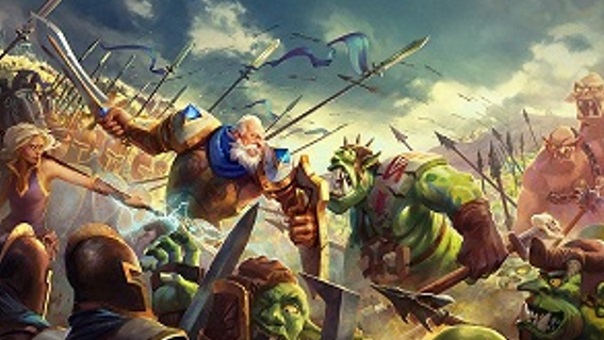 InnoGames' Warlords received a new name recently, now known as Warlords of Aternum. This latest update is massive, offering new features, additional content, and new balancing. Now available on the App Store/Google Play Store, current accounts won't lose any game progression in this release. InnoGames acquired Warlords from Berlin studio Wooga earlier this year, and is working to improve upon it.  A huge change is the new "Warlord Level", which tracks the progression of a player based on their regiment upgrades. Regiment Upgrades grant Warlord XP to fill their level progression (and then they'll go on to the next level). It should make players feel more motivated to level up their favorite regiments, but also try newer/unlocked regiments to try and play the game in new ways.
Additionally, the update features a new boss called Drrakha. The new enemy becomes available as a new point of interest on the map. Drrakha can drop his own shards when defeated, and he is also likely to drop shards for a brand-new regiment called League's Predators. The new unit comes with the abilities Impale which deals 100% more physical damage and Embrace the Pain which leads to 20% less damage from enemies.
Philip Bang, Studio Director InnoGames: "Warlords was already a great game when we acquired it back in February but now it's even better! Over the last months, our new Warlords team invested a lot of time and energy into analyzing the game and the player preferences. With this first update, we keep the fun parts of the game, add more content and features and optimize the overall game experience.  We're looking forward to the players' feedback and are already working on new updates for the future."
Mabinogi Duel is released on iOS and Android platforms for players in Australia, Canada, Demark, Sweden, Finland, Norway and Malaysia.
by MissyS
A limited-time event has begun in EVE Online, lasting from August 21st until September 4th.
by Ragachak
world of tanks partners with playspan
by Guest