Grand Chase celebrates 2nd anniversary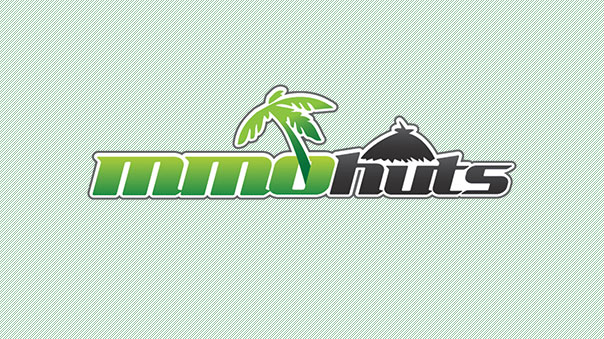 Grand Chase is celebrating its second anniversary this month. To get players in the mood, Grand Chase is holding a special tournament with some amazing prizes – including an Alienware MX11 gaming notebook, a 32 GB iPod Touch, and a Microsoft SideWinder X4 Keyboard. The tournament begins on March 18th.
All players will also receive an item that gives them a 10% experience boost for 15 days, and 20% experience on the day of the anniversary. Players who collect enough puzzle pieces between March 11th and March 23rd, randomly dropped in dungeons and PvP, to put together a box will receive a special pet based on the Knight Master.
The Original Press Release:
NTREEV CELEBRATES GRAND CHASE'S 2ND ANNIVERSARY WITH A NEW TOURNAMENT AND A HOST OF EXCITING EVENTS

The Popular Online Action Brawler Kicks Off Its Anniversary Week With An All-New "Slam Party" Tournament, Where Players Have A Chance To Win Fantastic Real-World Prizes!

Irvine, Calif., March 10, 2010 – Ntreev USA, a leading online game developer and publisher, announced today to in honor of its online action-adventure MMO brawler's 2nd anniversary, Grand Chase will launch a brand-new tournament dubbed "Slam Party" sponsored by PlaySpan. The tournament, starting March 18th, will feature fantastic real-world prizes including an Alienware MX11 gaming notebook, a 32 GB iPod Touch, a Microsoft SideWinder X4 Keyboard and Ultimate Points valued at $10! To see all of the tournament rules and regulations, players can visit http://grandchase.ntreev.net.

The "Slam Party" tournament is open to anyone, and everyone is eligible to play! Players will just need to be lucky enough to jump into a tournament room on March 18th. But the tournament isn't the only fun in store for Grand Chase players; an entire line-up of fun events is
planned for this special anniversary.

Puzzle Fragment Event March 11-23rd: Puzzle Fragments will be available throughout the game by just playing in dungeons and PvP.
Players will also receive fragments for free when they login. When all the fragments are pieced together a box will be available for players to open. The box will give players a highly sought after pet based on the popular Knight Master in Grand Chase.

2nd Anniversary Welcoming Event: This event is for all existing active, new and old players returning. Each of them will receive a different greeting message and will be given an item that gives them 10% EXP boost which will last for 15 days.

Lucky Day Gift Event March 11-29th:
Throughout the month of March players will be receiving different gifts when they login. All of the items are equipments created in celebration for the 2nd anniversary.

2nd Anniversary Special Decoration: Special artwork is being created for the 2nd anniversary of the North American version of Grand Chase.
The in-game's park area will have special boss monsters placed to give a congratulatory message to the players as well as having a special banner placed in.

2nd Anniversary Special: Grand Chase will be holding a special XP & GP event on the anniversary day with a 20% increase!

"The fabulous prizes – sponsored by PlaySpan – the Grand Chase players have a chance at winning are what makes this 2nd anniversary tournament truly exciting," said Chris Lee, CEO at Ntreev USA. "We are ecstatic that we are in our second year and plan on bringing so many exciting tournaments and non-stop brawling action to both our loyal "knights" and new players too!"
Next Article
Seconds from Silence released a new blog, which can be found in its entirety below, which focused on character creation.`
by Ragachak
Aeria Games has launched a new server, Bloodlust, for its browser-based strategy game Golden Age.
by MissyS
Hi-Rez Studios has found and removed the "skiing bug" found in Tribes Ascend.
by MissyS